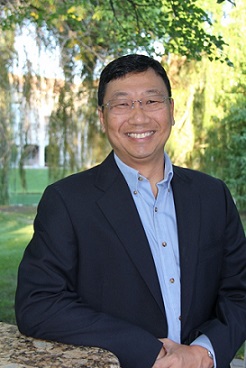 Lunch with a Leader: Yes I Can! Short Stories of Creative Problem Solving
KEVIN TAN '86
MONDAY, OCTOBER 28, 2013
LUNCHEON 11:30 a.m.; PROGRAM 12:00 p.m.
Kevin Tan led an International Finance Corporation (a member of the World Bank Group) project team to facilitate the development of a risk management department for China's National Council for Social Security Fund in 2004. The resulting project report was the first such report submitted to China's State Council by the Social Security Fund, and the Fund adopted 72 out of 78 explicit recommendations. This success led to another IFC-funded project (also led by Kevin and completed in 2006) to facilitate the investment infrastructure for overseas investments for the Fund.

In 2005, Kevin became the first Chief Representative of The Northern Trust Company in China, where he remained until January 2009. Since then, Kevin has been Outsourced Chief Investment Officer for various pension plans varying in size from $45 million to over $1 billion. After 26-years in Corporate America, including 5 years on Wall Street, Kevin decided to pursue a Ph.D. in Economics focusing on market efficiency. Previously, Kevin earned an MBA from the University of Chicago and a bachelor's degree from Claremont McKenna College.

Self-described as a "full-time Dad and part-time Senior Vice President," Kevin will present examples of creative solutions, including getting an elusive job interview, successful sales in China and balancing work/life priorities.