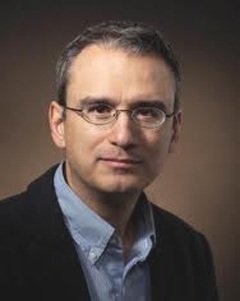 What is College For? A Defense of the Liberal Arts
WILLIAM DERESIEWICZ
WEDNESDAY, NOVEMBER 6, 2013
On Capitol Hill on June 19, 2013, the American Academy of Arts and Sciences Commission on Humanities and Social Sciences led by 53 distinguished members presented a report entitled "The Heart of the Matter." This report intends to advance a dialogue on the importance of the humanities to the future of the country. The report is wide-ranging and unfolds in five sections by describing the value of the humanities in K-12 Education; Two- and Four-Year Colleges; Research; Cultural Institutions and Lifelong Learning; and International Security and Competitiveness. At the heart of "The Heart of the Matter" is an earnest attempt to provide answers to a basic question: what is the value of a liberal arts education? William Deresiewicz, an essayist and author who writes about contemporary culture and society, will seek to answer this question in his talk at the Athenaeum.

William Deresiewicz is a contributing writer for The Nation and a contributing editor for The New Republic and The American Scholar, for which he writes the weekly All Points blog on culture and society. In 2011, Deresiewicz published of A Jane Austen Education: How Six Novels Taught Me about Love, Friendship, and the Things That Really Matter.

Before becoming a full-time writer, Bill Deresiewicz was an English professor at Yale from 1998-2008, where he taught courses in modern British fiction, the Great Books, Indian fiction, and writing. As an academic, he published Jane Austen and the Romantic Poets in 2004 and numerous articles on George Eliot, Thomas Hardy, and Joseph Conrad. He received his Ph.D. and undergraduate education from Columbia University.

Deresiewicz has also received acclaim for his essays and reviews. He was nominated for National Magazine Awards in 2008, 2009, and 2011 and the National Book Critics Circle's Nona Balakian Citation for Excellence in Reviewing in 2010, 2011, and 2012. David Brooks gave one of his essays a "Sydney" award for magazine writing in 2010. His work, which has been translated into 14 languages, has been anthologized in Best American Nonrequired Reading 2011, The Digital Divide: Writings For and Against Facebook, YouTube, Texting, and the Age of Social Networking (2011), and about 19 college readers.

His essays and reviews have appeared in The New York Times, Slate, Bookforum, The Chronicle of Higher Education, and The London Review of Books. His current book project is Excellent Sheep: Thinking for Yourself, Inventing Your Life, and Other Things the Ivy League Won't Teach You, which will be published in 2014 from Simon & Schuster.

It is a pleasure to have William Deresiewicz take part in the 2013-2014 William F. Podlich Distinguished Visitors Program. This program was generously endowed by CMC alumnus and trustee William F. Podlich '66, whose aim is to enrich the college intellectually by bringing preeminent figures in scholarship, business, and public affairs to campus for extended visits.