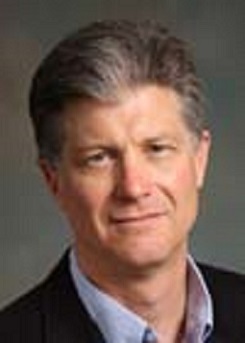 "The Best Kind of College is the U.S. SLAC (small liberal arts college), But Why Don't More People Know and Believe That?"
JOHN SEERY
FRIDAY, NOVEMBER 8, 2013
LUNCHEON 11:30 a.m.; PROGRAM 12:00 p.m. PARENTS DINING ROOM
Higher education in the United States, especially institutions and programs that emphasize the liberal arts, has come under attack in many quarters. Some educational reformers are in fact calling for "creative destruction" to up-end the entire system. Largely overlooked in that national controversy, however, are the virtues of the distinctively American model of college, namely the residential small liberal arts college. Professor Seery contends that the U.S. SLAC model should still be recognized the gold standard for education and educational reform, and he blames certain parties for failing to sing adequately the praises of the SLACs, and therewith, of the liberal arts more generally.

John Seery is the George Irving Thompson Memorial Professor of Government and Professor of Politics at Pomona College, where he teaches political theory. He is the author or editor of eight books, including the forthcoming (co-edited with Susan McWilliams), THE BEST KIND OF COLLEGE: AN INSIDERS' GUIDE TO AMERICA'S SMALL LIBERAL ARTS COLLEGES. In 2009 the national Phi Beta Kappa Society honored him with their Sidney Hook Memorial Award, and in 2013 the American Political Science Association gave him their first discipline-wide Distinguished Teaching Award. In 2010-2011 he served as the Laurance S. Rockefeller Visiting Professor for Distinguished Teaching at Princeton University, and twice he has received Pomona College's Wig Distinguished Teaching Award. He is a summa cum laude graduate of Amherst College, received his M.A. and Ph.D. degrees from UC Berkeley, and has taught at Stanford, U.C. Santa Cruz, Tufts University, and Princeton.