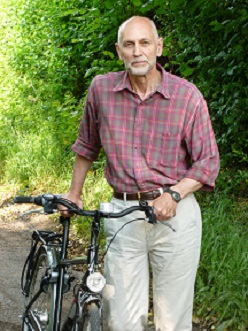 What We Learn From Literature
GREGORY CURRIE
WEDNESDAY, OCTOBER 30, 2013
Undoubtedly one of the leading philosophers of art at work today, Gregory Currie is currently a professor of philosophy at the University of York, following previous appointments in New Zealand, Australia, and elsewhere in the UK. His published work covers a wide range of topics in aesthetics - fiction, art, cinema, narratives – as well as issues in philosophy of mind and cognition. His books include
An Ontology of Art
(1989),
The Nature of Fiction
(2008),
Recreative Minds: Imagination in Philosophy and Psychology
(2003) (co-written with Ian Ravenscroft),
Arts and Minds
(2005), and most recently
Narratives and Narrators: A Philosophy of Stories
(2012). Educated at the London School of Economics and the University of California, Berkeley, Currie is Fellow of the Australian Academy of the Humanities, and has held fellowships at Bristol, Cambridge, Oxford and the Australian National University. He also serves as an editor for the journal
Mind and Language
.
Currently at work on a project on "Literature as an Object of Knowledge," Currie published a piece in The New York Times in June expressing skepticism about whether engagement with great works of literature can make us morally better people. As he there argued, there is surprisingly little evidence to support the commonly held view that literature is a 'force for good,' i.e., that it can enhance our moral sensitivity. Moreover, Currie rejects arguments that great literature can turn us into moral experts by showing that such arguments rely on a mistaken notion of expertise. His talk at the Athenaeum, entitled "What we learn from literature," will pick up on these themes.