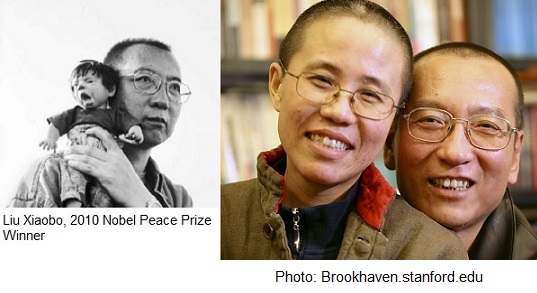 Photo Exhibit Showcasing the Silent Strength of Liu Xia
GUY SORMAN
FRIDAY, NOVEMBER 1, 2013
LUNCHEON 11:30 a.m.; PROGRAM 12:00 p.m.
Liu Xia is one of the most prominent contemporary Chinese artists, but her work is censured throughout her native country. Since January 2011 she has been isolated under house arrest in Beijing in response to her husband, Liu Xiaobo, winning the 2010 Nobel Peace Prize. On November 1st, the Athenaeum will open The Silent Strength of Liu Xia, an exhibition of some of her latest photography. The original prints for this exhibition needed to be smuggled out of China in order to be showcased. In these 26 photographs, Liu Xia uses plastic dolls to create unsettling and uncanny images that represent the pain and suffering of the Chinese people. Andrew Nathan, Professor of Political Science at Colombia University, writes that these "strangely disturbing and moving photographs reveal profound truths about today's China, not only in their content and style, but also in the history of their creation, suppression, and now, their exhibition abroad." Prior to its censorship, Liu Xiu's paintings, photography, and poetry were renowned in China for decades.

Guy Sorman is the Exhibition Curator for these photographs, and is one of France's leading public intellectuals. He is the author of Economics Does Not Lie: A Defense of the Free Market in a Time of Crisis (2009), and served as an economic advisor to the French prime minister. Later in his career, he was appointed as a global advisor to Korean President Lee Myung Bak.