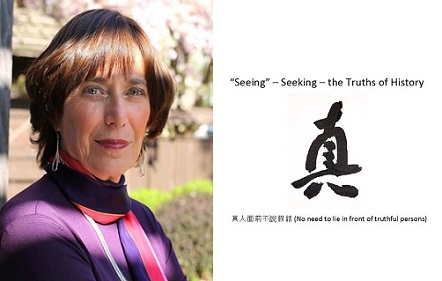 The Small, Still Voice of the Past: How Memory Studies Changed Historical Truth in China, and Beyond
VERA SCHWARCZ
TUESDAY, NOVEMBER 5, 2013
Vera Schwarcz is an acclaimed historian and poet whose work combines poetry and history to explore and understand the past. Her latest book,
Ancestral Intelligence
, depicts the cultural landscape of contemporary China. By comparing classic and modern Chinese poetry, Schwarcz shows a degradation of culture and humanity in Chinese history. It focuses on the work of mid 20th Century dissident poet Chen Yinke, and provides a biographical, historical, linguistic, and poetic interpretation of his work. Yibing Huang, poet and professor of Chinese at Connecticut College, says that Vera Schwarcz "Proves that a poet and a historian are one and the same: both must work against the flow of time and revive buried voices." Schwarcz has made the quest for remembrance a central theme in all of her works, and by combining history and poetry she offers unique and meaningful scholarly interpretations on this subject.
Vera Schwarz pursued degrees in East Asian studies and history at Vassar, Yale, and Stanford, and was a member of the first group of exchange scholars to be sent to China in the spring of 1979. Her work has been nominated for the National Jewish Book Award, and she is the recipient of a Guggenheim Fellowship. Schwarz is the Freeman Professor of East Asian Studies and director of the Freeman Center for East Asian Studies at Wesleyan University.