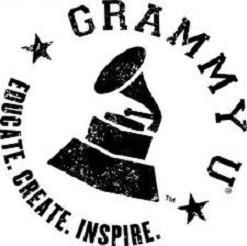 GRAMMY U Off the Record: Music Business 101
MINDI ABAIR
MARCY KRAFT
CHERYL PAWELSKI
TREMAINE WILLIAMS
WEDNESDAY, NOVEMBER 20, 2013
LUNCHEON 11:30 am; PROGRAM 12:00 p.m.
It's one thing to break in to music - it's another to sustain a career in it. GRAMMY U has assembled a panel of industry pros that have done just that. Their years of expertise and experience will provide you an inside scoop of how they how they began in the industry and contributed to award winning hits.
Featuring:
Mindi Abair
is a singer, songwriter, and noted American smooth jazz saxophonist. She has recorded or toured with numerous well-known personalities and artists including but not limited to: Backstreet Boys, Duran Duran, Adam Sandler, and Josh Groban. In 2008, Abair signed to Concord Records and released her first 50/50 saxophone/vocal album "Stars," which features Abair's characteristic lively and aggressive fusion of jazz, soul, and pop. The
Jazz Times
writes of Abair, "Captivating...a distinctive sound and memorable melodies. Let's put it this way….Abair's one Apple commercial away from superstardom."
Marcy Kraft
is a festival specialist who works for Live Nation. Live Nation is the world's largest live entertainment company. The larger company contains both Ticketmaster and Live Nation Concerts, entertainment market leaders in their respective domains. Ticketmaster.com is one of the world's top five ecommerce sites, with a database of over 119 million fans. Whereas, Live Nation Concerts produces 22,000 live shows annually for more than 2,300 artists.
Cheryl Pawelski
is a three-time GRAMMY-nominated producer who works at Omnivore Recordings. Before Omnivore, she was a Vice President at Rhino Entertainment and the Vice President of Catalog Development at Concord Music Group. She has either produced or overseen hundreds of recording, reissues, and boxed sets for may well known artists including but not limited to: Aretha Franklin, The Beach Boys, Rod Stewart, and Bette Midler. She is currently the Vice President of the Board of Governors for the Los Angeles Chapter of The Recording Academy.
Tremaine "Six7" Williams
is a recording engineer with a total of five GRAMMY nominations in the past five years and the winner of the Contemporary R&B GRAMMY in 2011 for his work on Usher's Raymond v Raymond (2010). He has also cooperated with acclaimed artists like 50 Cent, Chaka Khan, Janet Jackson and Boyz II Men.
GRAMMY U is a unique and fast-growing community of full-time college students primarily between the ages of 17 and 25, who are pursuing a career in the recording industry. The Recording Academy created GRAMMY U to help prepare college students for their careers in the music industry through networking, educational programs, and performance opportunities. GRAMMY U is designed to enhance students' current academic curriculum with access to recording industry professionals to give an "out of classroom" perspective on the recording industry. For GRAMMY U coverage, updates and breaking news, please visit
www.grammyu.com
and social networks:
Twitter
,
Facebook
and
Instagram
.