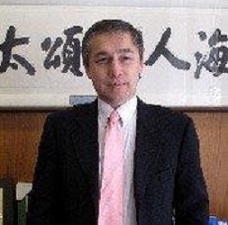 North Korea and the World, a Complicated Relationship
CHARLES ARMSTRONG
FRIDAY, NOVEMBER 15, 2013
LUNCHEON 11:30 a.m.; PROGRAM 12:00 p.m.
North Korea is often portrayed in our media as the most isolated country on the planet, a peculiar leftover of the Cold War stuck in another time and disconnected from the rest of the world. This image is at best only partially true. The policy of the North Korean government, from the time of its founding in 1948 to the present day, has never been to keep the country totally cut off from the outside world. Rather, North Korea has practiced a selective engagement based on the regime's perception of its own interest, driven by the twin goals of self-determination and avoidance of dependency on outside forces. North Korea's "isolation" has been over-determined by its history: the perceived shortcomings of traditional Korean subservience to China; the memory of colonial exploitation by Japan; and North Korea's experience in the Cold War not just resisting the US but also navigating the conflict between the Soviet Union and China, Pyongyang's main allies. Finally, in the post-Cold War period North Korea has tried to adapt to changing circumstances, including limited attempts at economic reform and opening, while avoiding any potential threat to the security and stability of the regime. For North Korea, the benefits of economic, cultural, and other exchanges with the outside world are secondary to the defense of its national sovereignty and maintenance of its political system. Only by understanding how North Korea came to this point historically, can we understand how North Korea can and will engage with the outside world – and how we on the outside can best engage with North Korea.

Armstrong is The Korea Foundation Professor of Korean Studies in the Social Sciences in the Department of History and former Director of the Center for Korean Research at Columbia University. A historian of contemporary North and South Korea, Professor Armstrong is the author, editor or co-editor of five books, including most recently Tyranny of the Weak: North Korea and the World, 1950 – 1992 (Cornell University Press, 2013) and The Koreas (Routledge: second edition, 2014). Professor Armstrong holds a B.A. in Chinese Studies from Yale University, an M.A. in International Relations from the London School of Economics, and a Ph.D. in History from the University of Chicago. He has taught at Princeton, the University of Washington in Seattle, and Seoul National University, and has been a member of the Columbia faculty in 1996.

Charles Armstrong's Athenaeum lecture is co-sponsored by the department of history at CMC.