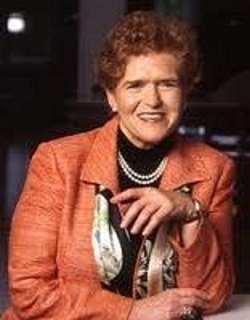 The Eichmann Trial: Its Impact After 50 Years
DEBORAH LIPSTADT
MONDAY, NOVEMBER 18, 2013
Deborah Lipstadt is an American historian and author on the Holocaust and Jewish history. Her books include, Beyond Belief: The American Press and the Coming of the Holocaust, 1933-1945 (1993), Denying the Holocaust: The Growing Assault on Truth and Memory (1994), The Eichmann Trial (2011), and History on Trial: My Day in Court with David Irving (2006).

On September 5th 1996, David Irving, an English writer and Holocaust denier, sued Deborah Lipstadt and her publisher Penguin Books on the charge of libel in her book, Denying the Holocaust. In this book, Lipstadt identified Irving as a Holocaust denier and described his manipulation and distortion of historical documents. Irving claimed that Lipstadt could not call him a Holocaust denier when there was no Holocaust to deny. The subsequent trial in a British court validated the historical truth of Hitler's genocide of six million European Jews during World War II. At the time of the verdict in favor of Lipstadt, the Daily Telegraph described the trial as having "done for the new century what the Nuremberg tribunals or the Eichmann trial did for earlier generations."

Following the trial, Lipstadt published the book, History on Trial: My Day in Court with David Irving, which documents the story of the courtroom confrontation. In reviewing the book, Publisher's Weekly concludes that, "No one who cares about historical truth, freedom of speech or the Holocaust will avoid a sense of triumph from Gray's decision — or a sense of dismay that British libel laws allowed such intimidation by Irving of a historian and a publisher in the first place."

Presently, Lipstadt is the Dorot professor of Modern Jewish History and Holocaust Studies at Emory University. She received her B.A. from City College of New York (1969) and her M.A. (1972) and Ph.D. (1976) from Brandeis University.