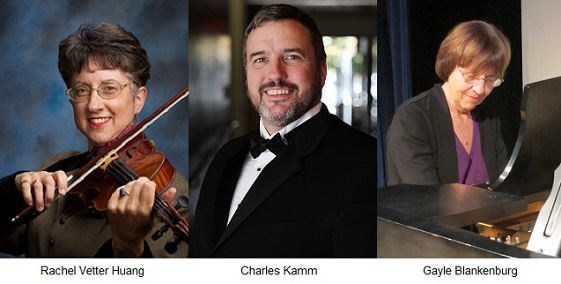 A Concert Celebrating the Benjamin Britten Centenary
CHARLES KAMM, tenor
GAYLE BLANKENBURG, piano
RACHEL VETTER HUANG, violin
TUESDAY, NOVEMBER 19, 2013
Benjamin Britten is one of the most important classical composers of the past century. Born in 1913 in Lowestoft, England, Britten began composing music at the age of seven. His genius was soon recognized, and from 1922 on he devoted his life to composing. By the time he was 14, Britten had composed 534 pieces. Although most famous for his brilliant compositions, Britten is also known for living a remarkable life. He was a conscientious objector during World War II and incorporated anti-war themes into his music. Britten was also an establishment figure of Britain's musical elite while living as an openly gay man at a time when homosexuality was illegal.

Britten's centenary is being celebrated with a concert performed by Charles Kamm (tenor), Gayle Blankenburg (piano), and Rachel Vetter Huang (violin) of the Scripps College Department of Music.

This program will include: On This Island (1937) - for tenor and piano; Suite (1935) - for violin and piano; Realizations by Britten of songs by Henry Purcell - for tenor and piano; Folk Song Arrangements - for tenor and piano.