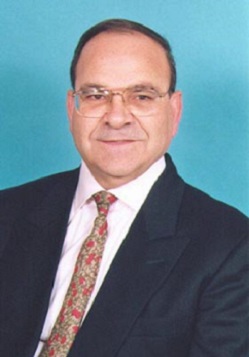 Creating a Culture of Peace in the Middle East
SHIMON SHETREET
THURSDAY, JANUARY 30, 2014
LUNCHEON 11:30 a.m.; PROGRAM 12:00 p.m.
Shimon Shetreet is a Professor of Law at the Hebrew University of Jerusalem, Israel. He holds the Greenblatt chair of Public and International Law and is head of the Sacher Institute of Legislative Research and Comparative Law.

Shetreet was born in 1946 in Morocco and came to Israel in 1949. He completed his education in Israel and in the US, earning an LL.B and LL.M. from the Hebrew University. He earned his Masters and Doctoral degrees from the University of Chicago school of Law. He has served as Visiting Professor at a number of Universities including NYU School of Law, Case Western Reserve University School of Law, University of Manitoba, Wuerzburg University (Germany) and the University of San Diego and New York Law School of Law.

Professor Shetreet has published extensively and is the author and editor of a number of books: Judges on Trial (1976), Judicial Independence: The Contemporary Debate (1985), The Role of Courts in Society (1988), National Security and Free Speech (1991),Pioneers in Tears: Anthology on North African Jewry (1991), Justice in Israel (1994), Women in Law (1998), The Good Land between Power and Religion (1998), Law and Social Pluralism (2002), and On Adjudication (2004 ).

On the international level Professor Shetreet has been very active. He served as General Coordinator, International Bar association Project for Minimum Standards of Judicial Independence 1980-1982, Speaker, General Rapporteur and Chairman in numerous legal international conferences of leading academic and professional organizations, including, International Bar Association, First World Conference on the Independence of Justice, Congress of Comparative Law and International Association on Procedural Law.

Professor Shetreet comes from a religious family. He had his elementary studies in Jewish religious school and he also attended a Yeshiva in his youth years. When he was 13 he won the first Bible youth Contest in Israel. He pursued his scholarly interest in Bible studies and was a permanent member of the Bible Study Group of scholars that was hosted by Prime Minister Menachem Begin for about three years. Professor Shetreet is married to Miri, a social worker, and they have four children.