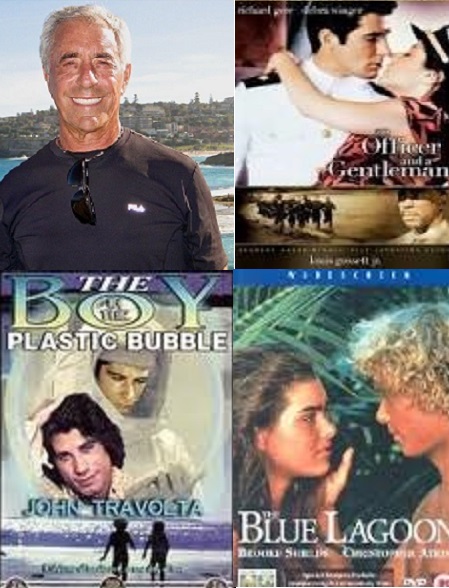 SURVIVING CLAREMONT: The Arduous Road to Screenwriting Stardom and True Love
DOUGLAS DAY STEWART '62
MONDAY, FEBRUARY 24, 2014
Douglas Day Stewart (CMC '62) is a screenwriter for many well-known and popular movies. He wrote The Boy in the Plastic Bubble (1976), for which he received an Emmy nomination; The Blue Lagoon (1980); and was nominated for an Oscar for his original screenplay An Officer and a Gentleman (1982), which was based on Stewart's own experiences as a Naval officer.

He wrote and directed two films, Thief of Hearts (1988) and Listen to Me (1990). Stewart also wrote the screenplay for the 1995 film adaption of The Scarlet Letter, starring Demi Moore. For theater, Stewart co-wrote An Officer and a Gentleman: The Musical, which premiered at the Lyric Theatre in Sydney in 2012. What About Love, Stewart's latest film starring Sharon Stone and Andy Garcia, will be released in theaters this year.

Stewart lives with his artist wife Judith in Hawaii. His three children, Dylan, Sean, and Shady live in Los Angeles.