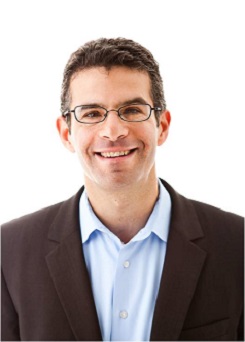 Human Rights in the Age of Innocence
DANIEL MEDWED
TUESDAY, FEBRUARY 25, 2014
Professor Medwed's work revolves around the topic of wrongful convictions. His book,
Prosecution Complex: America's Race to Convict and Its Impact on the Innocent
(New York University Press, 2012), explores how even well-meaning prosecutors may contribute to wrongful convictions because of cognitive biases and an overly-deferential regime of legal and ethical rules. In 2013, he received one of Northeastern's most prestigious prizes, the Robert D. Klein University Lectureship, which is awarded annually to a member of the faculty across the university who has obtained distinction in his or her field of study. He is a member of the Board of Directors of the New England Innocence Project, a founding member of the Board of Directors of the Innocence Network, a consortium of innocence projects across the world, and a former President of the Board of Directors of the Rocky Mountain Innocence Center in Salt Lake City. Prior to joining Northeastern in 2012, Professor Medwed was a member of the law faculty of the University of Utah where he worked closely on many projects with President Hiram Chodosh during his Utah deanship.
Professor Medwed's talk is sponsored by the Center for Human Rights Leadership and the President's Office at Claremont McKenna College.