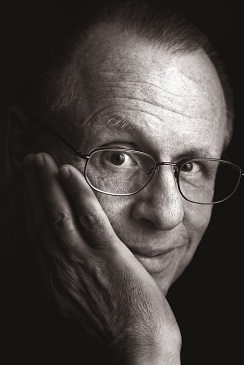 The Failure(s) of Ethics: Confronting the Holocaust, Genocide, and Other Mass Atrocities
JOHN ROTH
WEDNESDAY, FEBRUARY 26, 2014
John K. Roth is the Edward J. Sexton Professor Emeritus of Philosophy and the Founding Director of the Center for the Study of the Holocaust, Genocide, and Human Rights (now the Center for Human Rights Leadership) at Claremont McKenna College, where he taught from 1966 through 2006. In 2007-2008, he served as the Robert and Carolyn Frederick Distinguished Visiting Professor of Ethics at DePauw University in Greencastle, Indiana.

In addition to service on the United States Holocaust Memorial Council and on the editorial board for the journal Holocaust and Genocide Studies, he has published hundreds of articles and reviews and authored, co-authored, or edited more than fifty books, including Approaches to Auschwitz (1987); Ethics During and After the Holocaust (2006); The Oxford Handbook of Holocaust Studies (2010); Rape: Weapon of War and Genocide (2012); and Encountering the Stranger: A Jewish-Christian-Muslim Trialogue (2012). Currently, he is working on two books: The Failure(s) of Ethics: Confronting the Holocaust, Genocide, and Other Mass Atrocities and Losing Trust in the World: Holocaust Scholars Encounter Torture.

Roth has been Visiting Professor of Holocaust studies at the University of Haifa, Israel, and his Holocaust-related research appointments have included a Koerner Visiting Fellowship at the Oxford Centre for Hebrew and Jewish Studies in England as well as an appointment as the Ina Levine Invitational Scholar at the Center for Advanced Holocaust Studies, United States Holocaust Memorial Museum. From 2011 to 2013, he chaired the national board of the Federation of State Humanities Councils. In addition to holding several honorary degrees, Roth was named the 1988 U.S. National Professor of the Year by the Council for Advancement and Support of Education and the Carnegie Foundation for the Advancement of Teaching, and in 2012, he received the Holocaust Educational Foundation's Distinguished Achievement Award for Holocaust Studies and Research.