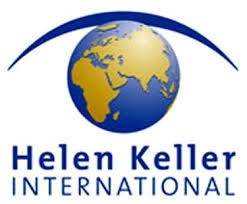 Helen Keller International: 2014 Henry R. Kravis Prize in Leadership
KATHY SPAHN
THURSDAY, MARCH 13, 2014
LUNCHEON 11:30 a.m.; PROGRAM 12:00 p.m.
Founded in 1915 by Helen Keller and George Kessler, Helen Keller International (HKI) is among the oldest international nonprofit organizations devoted to preventing blindness and reducing malnutrition. Headquartered in New York City, HKI works in 22 countries in the Africa and Asia-Pacific regions, as well as the United States. Of the estimated 285 million people who are blind or visually impaired, 80% of them do not have to be, according to the nonprofit. Nearly two billion people suffer from malnutrition caused by a lack of basic nutrients in their food, which can stunt physical and mental health, and causes blindness.

By effectively focusing on two critical, interrelated areas — preventing blindness and malnutrition — HKI has remained well-focused, developed incredible expertise, sustained well-coordinated programs, and become a global leader in its field.

Ms. Kathy Spahn is the president and chief executive officer of Helen Keller International and works closely with the organization's Board of Trustees, global leaders in public health, staff members throughout the agency, partner organizations, and HKI supporters. Ms. Spahn serves as chair of the board of directors of InterAction. She is also a member of the boards of directors of the International Agency for the Prevention of Blindness (IAPB) and The Bernadotte Foundation for Children's Eyecare. She is a founding board member of both the North America chapter of IAPB and the Association of Nutrition Services Agencies, and a founding partner of the Global Network for Neglected Tropical Disease Control. Ms. Spahn also serves on the Partnership Council of GAIN and on the 2020 and Strategic Advisory Council of the International Food Policy Research Institute. She joined HKI in March 2005.

Helen Keller International is the 2014 recipient of the Henry R. Kravis Prize in Leadership. In its ninth year, The Kravis Prize identifies extraordinary leaders in the nonprofit sector and celebrates their accomplishments. It aspires to impact the nonprofit sector overall by lauding strong performance and sharing recipients' best practices with others. The Kravis Prize is presented and administered by Claremont McKenna College and Marie-Josée Kravis and Henry R. Kravis '67, a member of the CMC Board of Trustees. Mrs. Kravis is an economist and a senior fellow of the Hudson Institute; Mr. Kravis is the founding partner of Kohlberg Kravis Roberts & Co. The Kravis Prize also is affiliated with the Kravis Leadership Institute at CMC.