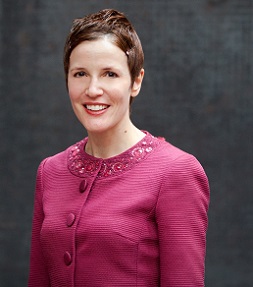 'Our Mothers, Our Fathers': One German Town in the Records of the ITS
SUZANNE BROWN-FLEMING
TUESDAY, MARCH 25, 2014
LUNCHEON 11:30 a.m.; PROGRAM 12:00 p.m.
Suzanne Brown-Fleming is Director of Visiting Scholar Programs at the United States Holocaust Memorial Museum's Center for Advanced Holocaust Studies (CAHS) and a former Center Fellow (2000). The Division of Visiting Scholar Programs is responsible for three major initiatives: (1) the visiting fellows program, including invitational scholars, an annual worldwide fellowship competition, and summer graduate research assistantships; (2) promotion of the scholarly use of the International Tracing Service (ITS) Archives, held in digital form at the USHMM; and (3) coordination of the Museum's partnership with Yahad-In Unum (Paris) and other key international institutional partners.

Her book, The Holocaust and Catholic Conscience: Cardinal Aloisius Muench and the Guilt Question in Germany, was published in 2006 by the University of Notre Dame Press in association with the Museum. Her book was among the 2006 University Press Books Selected for Public and Secondary School Libraries by the American Association of University Presses (Category of Religion). Her book chapters, essays, and articles have appeared in the New Catholic Encyclopedia, the Lessons and Legacies volumes, H-German daily internet forum, and the scholarly journals Holocaust and Genocide Studies, Journal of Ecumenical Studies, Kirchliche Zeitgeschichte (Contemporary Church History), and Religion in Eastern Europe. She sits on the Executive Council of the American Catholic Historical Association (2012 to 2014 Term) and the Editorial Board for the Contemporary Church History Quarterly (CCHQ).

Dr. Brown-Fleming is currently completing the manuscript "Imagining ITS: The International Tracing Service Holdings and 21st Century Holocaust Scholarship" (working title). Her other research project, "Eugenio Pacelli and the German Catholic Bishops, 1933-1939" (working title) is based on the Vatican Secret Archive materials opened to researchers in Rome in February 2003. The Museum holds the only microfilm copy of these records worldwide.