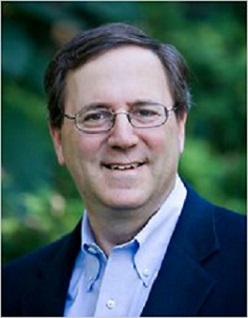 America on the Offense and Defense in Cyberspace: Is It Possible to Balance Security, Innovation, and Privacy?
DAVID SANGER
TUESDAY, MARCH 25, 2014
Cybersecurity has become one of the most complex national security policy challenges for the United States government. In recent years, the United States has effectively deployed its offensive cyber capabilities in fighting terrorism and nuclear proliferation. However, the nation has also been subjected to repeated cyber attacks from state-sponsored groups and criminals. How can the U.S. government gain the necessary political support and public trust to formulate an effective cybersecurity policy that meets its needs for both offensive and defensive purposes?
-David Sanger

David E. Sanger is Chief Washington correspondent of The New York Times. Mr. Sanger has reported from New York, Tokyo and Washington, covering a wide variety of issues surrounding foreign policy, globalization, nuclear proliferation and Asian affairs. Twice he has been a member of Times reporting teams that won the Pulitzer Prize.

Before covering the White House, Mr. Sanger specialized in the confluence of economic and foreign policy, and wrote extensively on how issues of national wealth and competitiveness have come to redefine the relationships between the United States and its major allies.

Mr. Sanger appears regularly on public affairs and news shows. He is a member of the Council on Foreign Relations and the Aspen Strategy Group.

His most recent books are Confront and Conceal: Obama's Secret Wars and Surprising Use of American Power (2013) and The Inheritance: The World Obama Confronts and the Challenges to American Power (2009).

Born on July 5, 1960, in White Plains, N.Y., Sanger was educated in the public school system there and graduated magna cum laude from Harvard College in 1982. David Sanger's visit to CMC is sponsored by the Keck Center for International and Strategic Studies.