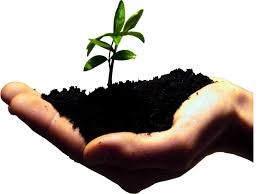 Diverse Paths to Entrepreneurship: A Panel Discussion
STEPHANIE BURNS
RYAN ELLIS '07
ERIC HELLAND
ROBERT KETTERER '85
MOLLY SCHMID
MANDY VIDALIS
NEELA RAJENDRA, moderator
WEDNESDAY, APRIL 9, 2014
LUNCHEON 11:30 a.m.; PROGRAM 12:00 p.m.
For those who believed entrepreneurship was for technocrats in Silicon Valley, we challenge you to think again. Diverse Paths to Entrepreneurship will bring together panelists from a variety of backgrounds, perspectives, and disciplines who are disrupting the status quo, be it in the market, society, or the environment. Learn about how an Economics professor here at CMC is now an entrepreneur, how women are being empowered to take risks in the market, how scientists can make great entrepreneurs, and how you can do well and do good by being either a commercial or social entrepreneur.

Panelists include:
Stephanie Burns, Founder, CEO, Chic CEO - A mid-westerner at heart, Stephanie is the founder and co-owner of Chic CEO. With a background in brand building, media buying and entrepreneurship, Stephanie has a wide experience with an eclectic portfolio of industries. While pursuing her MBA, Stephanie decided to launch a web resource any woman could use and understand without obtaining her business degree. As CEO, her vision for Chic CEO is to become a nationally recognized brand and reliable resource for female entrepreneurs.

Molly B. Schmid, Ph.D., President of the Inland Empire network, Tech Coast Angels – Molly has specific expertise in early stage biotechnology companies, stemming from her own roles in scientific management, project leadership, and business development in three biotechnology companies. Her career has been about equally split between academia and industry. She has served as Professor and Entrepreneur-in-Residence at Keck Graduate Institute of Applied Life Sciences and Adjunct Professor at the Drucker School of Management, where she taught courses in drug discovery and entrepreneurship, and chaired the intellectual property committee.

Mandy Vidalis, Co-Founder, Pulse - Pulse is an SMS based mobile savings device aimed at increasing food purchasing power in the world's urban slums. Mandy possesses 15 years international work experience in South Africa, the Middle East, and the United States. She has worked in the industries of wealth management and investment banking, as well as running small businesses. She is passionate about both social development and environmental sustainability. Mandy holds an MBA from Hult International Business School in San Francisco, California.

Ryan Ellis '07, CEO, Volt Bolts – As a CMC-er, Ryan made the right choice in the spring of 2007. Many of his classmates were heading to Wall Street or business school. He took a big risk and co-founded Volt Boats. Three years later, Ryan has become one of the foremost experts on applying hybrid human/electric power to small watercraft. Ryan's passion for entrepreneurship, as well as his desire to do good while doing well, provided ample motivation for his commitment to Volt Boats.

Robert Ketterer '85, CEO at Pupsquest.com - Colvard Learning System - Robert Ketterer brings a diverse background in real estate, consulting, and investment expertise in startup consumer companies. Prior to forging an entrepreneurial career, to allow him to spend more time with his kids, Robert was a Director of Real Estate at CB Richard Ellis, a consultant to a variety of real estate, financial and consumer companies, and product manager with Security Pacific Bank International Private Banking and Financial Management and Trust Group.

Eric Helland, Ph.D., Robert J. Lowe Professor of Economics and George R. Roberts Fellow - Eric Helland is a professor in the Department of Economics at CMC and is both an associate director for research and a senior economist at the RAND Corporation. His research interests include topics in law, economics, and regulation with a recent focus on expert witness testimony, medical malpractice, physician labor supply, and insurance class actions. Before his position at the RAND Corporation, he was a Senior Staff Economist on the President's Council of Economic Advisors and a visiting fellow at the Stigler Center for the Study of the Economy and the State at the University of Chicago Graduate School of Business.

Moderator: Neela Rajendra, Director, KLI's Entrepreneurial Initiatives - Neela's driving passion in her work has been to develop strong leaders to create social impact. From her experiences teaching high school in the Marshall Islands to starting Wake Forest's small business development program in Nicaragua, Neela has worked with both the young and experienced to focus their skills and talents to create positive social change. Her work now at the Kravis Leadership Institute is the perfect platform for her to continue her work to develop young entrepreneurial leaders in both the social and commercial sectors.