Athenaeum Location
Print Newsletter
April 14, 2014
Vol. 29, No. 12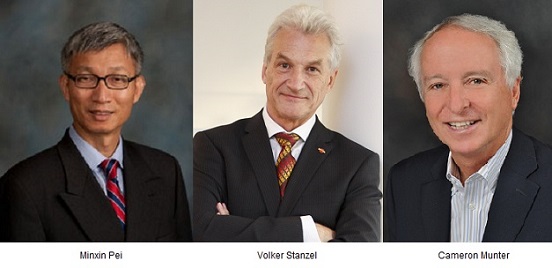 "A New Era for U.S.-European Alliance: Views from Two Ambassadors"
VOLKER STANZEL
CAMERON MUNTER
MINXIN PEI P'11
MONDAY, APRIL 14, 2014
The ongoing crisis in Ukraine has created an unprecedented opportunity in the post-Cold War era to strengthen the strategic relationship between the U.S. and Europe. In the last two decades, with the disappearance of a common threat, the trans-Atlantic relationship has experienced periods of cooperation as well as discord. Different conceptions of power and world order often drive U.S. and Europe apart while shared interests continue to promote cooperation. As a resurgent and assertive Russia attempts to restore its imperial sphere of influence and test the will of the West in defending the post-Cold War order, the U.S. and Europe are reunited by their shared security interests and political values. However, it is unclear whether their shared interest in preserving Ukraine's sovereignty and territorial integrity will extend to other areas of strategic cooperation, such as on climate change, trade liberalization, and security in other parts of the world. Ambassadors Munter and Stanzel, two seasoned and accomplished professional diplomats, will provide two unique and insightful perspectives on these questions.

Dr. Cameron Munter, Professor of Practice of International Relations at Pomona College, was U.S. Ambassador to Pakistan from October 2010 to May 2012. Ambassador Munter has also served as the Deputy Chief of Mission at the U.S. Embassy in Iraq, U.S. Ambassador in Belgrade, and Deputy Chief of Mission in Prague and in Warsaw. In addition, Dr. Munter has served in many key positions in the State Department. Ambassador Munter was born in Claremont, California. He attended Cornell University in Ithaca, New York, and the universities in Freiburg and Marburg in Germany. He received a doctoral degree in modern European history in 1983 from the Johns Hopkins University in Baltimore, Maryland. He taught European history at the University of California in Los Angeles (1982-1984) and directed European studies at the Twentieth Century Fund in New York (1984-1985) before joining the Foreign Service.

Dr. Volker Stanzel, Visiting Professor and Podlich Fellow at Claremont McKenna College, was the German Ambassador to Japan (2009-2013, and German Ambassador to China (2004-2007). He was also the Political Director of the German Foreign Service from 2007 to 2009. Mr. Stanzel studied at the University of Frankfurt am Main between 1968 and 1972, majoring in Japanese and Chinese Studies as well as Political Science. During his undergraduate degree, he studied abroad at the University of Kyoto. In 1980, he received a Ph.D. in Japanese and Chinese Studies and Political Science from the University of Cologne. He joined the Foreign Service of the Federal Republic of Germany in 1979 and retired in 2013 after serving in many key policy positions in the German government. Dr. Stanzel is a recipient of the Order of Merit of the Federal Republic of Germany, first class.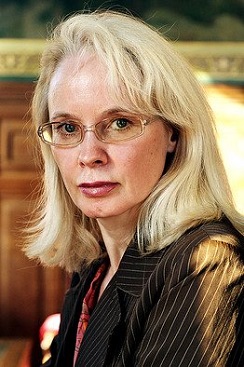 An Evening with the Author
MARY GAITSKILL
TUESDAY, APRIL 15, 2014
Mary Gaitskill is "among the most eloquent and perceptive of contemporary fiction writers." (The New York Times ) The author of the novels Two Girls, Fat and Thin (1998) and Veronica (2006), which was nominated for the National Book Award in 2005, as well as the story collections Don't Cry (2010), Bad Behavior: Stories (1988), and Because They Wanted To (1998), which was nominated for the PEN/Faulkner in 1998, Gaitskill has been praised for "reaching deep into what she calls…'the trapdoors in personality and obsession,' and pulling what she finds there back out into the world. Past, present, future; heartbreak, desire, and loss—none of it is quite beyond her." (Village Voice)

Her story "Secretary" was the basis for the feature film of the same name. The film received the Special Jury Prize and was nominated for the Grand Jury Prize at the Sundance Film Festival. Her stories and essays have appeared in The New Yorker, Harper's, Granta, Best American Short Stories and The O. Henry Prize Stories. One of her most controversial essays, "On Not Being a Victim," appeared in Harper's. In 2002 she was awarded a Guggenheim Fellowship for fiction; in 2010 she received a New York Public Library Cullman Center research grant.

She has taught at U.C. Berkeley, the University of Houston, New York University, The New School, Brown and Syracuse University; last year she was the Writer-In-Residence at Hobart and William Smith Colleges. She is at present teaching in the Department of Literature at Claremont McKenna College. Her talk is sponsored by the Gould Center for Humanistic Studies.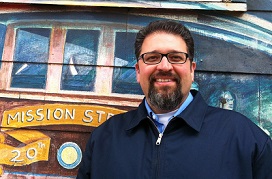 Latinos at the Golden Gate: Lessons for the Future
TOMAS SUMMERS SANDOVAL, JR. '94
WEDNESDAY, APRIL 16, 2014
LUNCHEON 11:30 a.m.; PROGRAM 12:00 p.m.
In the next few decades Latinos will become the majority population of California. How can the history of Latinos in San Francisco prepare us for this future? What can it teach us about the value of community history and its role in building a pluralistic democracy? In his new book, Latinos at the Golden Gate: Lessons for the Future (2013), Summers Sandoval details the rise of a diverse community of Latin American migrants in San Francisco, while focusing on the historical moments when a hybrid Latino identity was forged through struggle. He will share some of this story with an eye toward how it might help us better prepare for the challenges of a building a more inclusive future.

Tomás F. Summers Sandoval, Jr. ('94) is an associate professor at Pomona College, where he holds a joint appointment in the History Department and the Intercollegiate Department of Chicana/o~Latina/o Studies. A Native Californian, his work focuses on the historical experiences of Latin American migrants and their descendants in the United States.

Professor Sandoval graduated from CMC in 1994 with a double major in history and PPE. He then attended U.C. Berkeley, where he earned his M.A. and Ph.D. in history. Prior to returning to Claremont, Sandoval served as assistant professor of Chicana/o Studies at CSU Monterey Bay.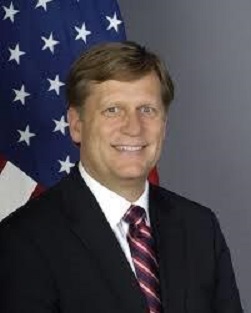 Does the End of the Post Cold War Era Mean a Return to the Cold War Era?
MICHAEL MCFAUL
WEDNESDAY, APRIL 16, 2014
Michael McFaul served as the U.S. Ambassador to Russia for two years prior to his resignation in February 2014. Before this, he served for three years as the Special Assistant to the President and Senior Director for Russia and Eurasian Affairs at the National Security Council. Dr. McFaul is the architect of President Obama's 'reset' foreign policy initiative with Russia, which aimed to ease U.S-Russian relations. While Dr. McFaul served as ambassador, U.S.-Russian relations were complicated by Russia's expulsion of the U.S. Agency for International Development, Russia's ban on adoptions by Americans, and Russia providing a haven to Edward Snowden. Dr. McFaul has recently made numerous media appearances in response to Russia's annexation of Crimea. According to McFaul, this marks "the end of the post-Cold War era."

Currently, Dr. McFaul is a professor of political science at Stanford University. His academic areas of expertise include democracy promotion, comparative democratization, and the relationship between political and economic reform in the post communist world. He contributed as an author and editor to numerous publications, such as Advancing Democracy Abroad: Why We Should and How We Can (2009), Democracy and Authoritarianism in the Postcommunist World (2009), and Revolution in Orange: The Origins of Ukraine's Democratic Breakthrough (2006).

Dr. McFaul was born and raised in Montana. He received his B.A. in International Relations and Slavic Languages and his M.A. in Slavic and East European Studies from Stanford University in 1986. He was awarded a Rhodes Scholarship to Oxford where he completed his Ph.D. in International Relations in 1991.

Ambassador Michael McFaul's lecture inaugurates the Athenaeum Series on Diplomacy and International Security in Honor of George F. Kennan, established through a generous gift from Craig and Valerie Richardson P '15.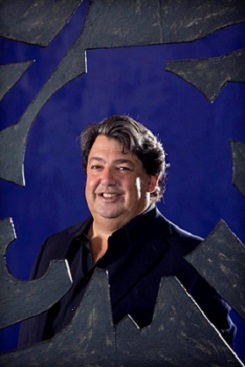 New Directions in Contemporary Art
PAUL SCHIMMEL
THURSDAY, APRIL 17, 2014
LUNCHEON 11:30 a.m.; PROGRAM 12:00 p.m.
The New York Times calls Paul Schimmel "one of the most respected authorities on postwar Los Angeles art". He is Vice President and Partner at international contemporary art gallery Hauser & Wirth's forthcoming Los Angeles venture, Hauser Wirth & Schimmel. Previously, he served as Chief Curator of The Museum of Contemporary Art, Los Angeles from 1990 to 2012, where he soon made his name for championing important L.A. artists such as Paul McCarthy, Chris Burden, Mike Kelley and Charles Ray and taking on big, sweeping themes in contemporary art. His ambitious, generation-defining surveys for MOCA include the 1998 performance-art extravaganza "Out of Actions," the 2005 altered-states show "Ecstasy" and the 2011 survey of the 1970s Californian art diaspora, "Under the Big Black Sun." Prior to MOCA, he served as Chief Curator of the Newport Harbor Art Museum in Newport Beach, CA from 1981-89, as well as Curator (1975-77) and Senior Curator (1977-78) of the Contemporary Arts Museum Houston in Houston, TX.

Schimmel has been the recipient of numerous awards, including two from the Association of Art Museum Curators, six from the International Association of Art Critics and the Award for Curatorial Excellence given by The Center for Curatorial Studies at Bard College (2001). Schimmel has organized major one-person retrospectives for artists Willem de Kooning, Takashi Murakami, Laura Owens, Sigmar Polke, and Robert Rauschenberg. Additional significant thematic exhibitions include The Interpretive Link: Abstract Surrealism into Abstract Expressionism: Works on Paper, 1938-1948 (1987); The Figurative Fifties: New York Figurative Expressionism (1988); Hand-Painted Pop: American Art in Transition 1955–62 (1992); Helter Skelter: LA Art in the 1990s (1992); Collection: MOCA's First 30 Years (2010); and Destroy the Picture: Painting the Void, 1949-1962 (2012). He most recently curated an exhibition of the diverse postwar collection of German gallerist and collector Reinhard Onnasch entitled, Re-View: Onnasch Collection, shown in Hauser & Wirth's London and New York galleries (2013-2014).

Schimmel has served as a National Endowment for the Arts panelist and was appointed by President Barack Obama to serve on the Committee for the Preservation of the White House (2010-2012). He has also served as a Co-Director and Chairman of the Mike Kelley Foundation for the Arts (2012-2013), and in 2012 received an honorary Doctor of Fine Arts degree from the San Francisco Art Institute.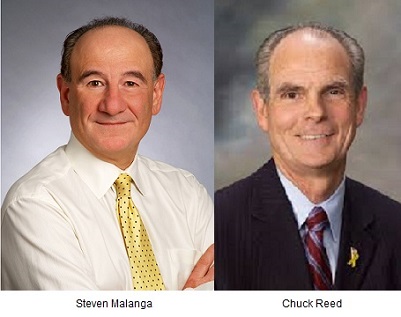 Tough Choices for California: What Public Pension Liability Means for Your Future
STEVEN MALANGA
CHUCK REED
THURSDAY, APRIL 17, 2014
State and local government pensions across the country are collectively underfunded by at least $1 trillion and the heavy burden of public pension obligations is a primary factor in the recent wave of municipal bankruptcies. In California, unfunded public pension liabilities are a cloud looming over not only the state budget, but also those of many local governments. Last year, Moody's Investor Services placed 30 California cities on review for possible ratings downgrades. As pension obligations consume an increasing portion of public budgets, a shrinking share is left for services. Join us for a discussion of the public pension crisis and what it means for the future.

Steven Malanga is City Journal's senior editor, a Manhattan Institute senior fellow, and a former RealClearMarkets.com columnist. He is author of the recently published Shakedown: The Continuing Conspiracy Against the American Taxpayer (2010), about the bankrupting of state and local governments by a new political powerhouse led by public-sector unions. He writes about the intersection of urban economies, business communities, and public policy. Prior to joining City Journal, Malanga was at Crain's New York Business, first as managing editor and then executive editor, for fourteen years. In 1995, Malanga was a finalist for a Gerald Loeb Award for Excellence in Financial Journalism for the series "Nonprofits: New York's new Tammany Hall," which he co-authored. Malanga has also written articles on various topics for The Wall Street Journal, the New York Daily News, the New York Post, and other publications.

Chuck Reed was elected as the 64th Mayor of San José in 2006, after serving six years on the City Council as an independent voice for fiscal responsibility and reform. Since taking office, Mayor Reed has been committed to improving the quality of life in the city, boosting the public's trust in local government, and eliminating the City's structural budget deficit. He is one of the leading voices in California calling for public pension reform, fighting for reforms in San Jose and spearheading an effort for a state-wide ballot initiative. Mayor Reed attended the U.S. Air Force Academy and served in Thailand during the Vietnam War. He also received a Master's Degree in Public Affairs from Princeton University and graduated from Stanford Law School. After passing the bar, he worked as an attorney in San José handling environmental, employment, land use and real estate law, as well as commercial litigation.

Mandatory Sentencing and the Death Penalty
DAVID YELLEN P'16
JENNIFER WALSH
SHERI LYNN JOHNSON
MONDAY, APRIL 21, 2014
LUNCHEON 11:30 a.m.; PROGRAM 12:00 p.m. Parents Dining Room
Please join the Claremont Law Journal for a lunch and panel discussion on Mandatory Sentencing and the Death Penalty featuring professors from Azusa Pacific University, Loyola University Chicago School of Law, and Cornell University Law School.

Jennifer E. Walsh
Associate Dean, College of Liberal Arts and Sciences
Professor, Department of History and Political Science
Azusa Pacific University

Jennifer E. Walsh, Ph.D., is a professor of political science. Her areas of teaching emphasis include American government and U.S. political institutions, including Congress, the presidency, the federal judiciary, constitutional law, and state and local politics. Her primary research interests include crime policy, such as the Three Strikes sentencing movement, and prosecutorial decision-making. Walsh's research on California's controversial Three Strikes law has been widely disseminated in the scholarly community.

David N. Yellen P'16
Dean, Loyola University Chicago School of Law

David N. Yellen, J.D., has served as Dean and Professor of Law at Loyola University Chicago School of Law since July 2005. His major area of academic expertise is criminal law, particularly sentencing and juvenile justice. He has written extensively on the federal sentencing guidelines, served as an advisor to President Clinton's transition team on white collar crime, and argued a case before the United States Supreme Court. Prior to his academic career, Dean Yellen clerked for a federal judge, practiced law in Washington, D.C., and served as counsel to the Judiciary Committee of the U.S. House of Representatives.

Sheri Lynn Johnson
Professor, Cornell University Law School

Sheri Lynn Johnson, J.D., joined the Cornell Law School Faculty in 1981. Professor Johnson co-founded the Cornell Death Penalty Project, an initiative to foster empirical scholarship on the death penalty, offer students an opportunity to work with practitioners on death penalty cases, and to provide information and assistance for death penalty lawyers, in 1993. She currently teaches constitutional and criminal law, and supervises the post-conviction litigation and capital trial clinics.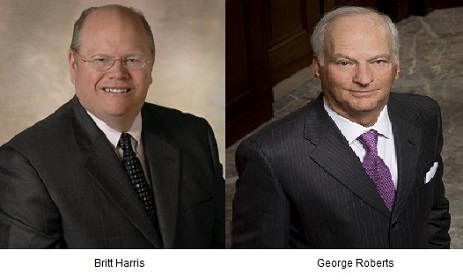 A Conversation on Investing
GEORGE ROBERTS '66 P'93
BRITT HARRIS
MONDAY, APRIL 21, 2014
LUNCHEON 11:30 a.m.; PROGRAM 12:00 p.m.
George Roberts (Menlo Park) co-founded KKR in 1976 and is Co-Chairman and Co-Chief Executive Officer. He is actively involved in managing the Firm and serves on each of the regional Private Equity Investment and Portfolio Management Committees. Mr. Roberts has served as a director or trustee of several cultural and educational institutions, including Claremont McKenna College. He is also founder and Chairman of the board of directors of REDF, a San Francisco nonprofit organization.

He earned a B.A. from Claremont McKenna College in 1966 and a J.D. from the University of California (Hastings) Law School in 1969. Mr. Roberts has more than four decades of experience financing, analyzing, and investing in public and private companies, as well as serving on the boards of a number of KKR portfolio companies.

Britt Harris has more than 30 years of investment experience leading several of the largest, most successful, and most innovative investment organizations in America. In addition, Mr. Harris is currently a member of the President's Working Group for Financial Markets and serves at the New York Stock Exchange on a sub-committee on pensions. He is one of only a few people who have worked extensively in both the public and private sectors.

Mr. Harris is the CIO for the Teacher Retirement System of Texas (TRS), the sixth largest public pension trust in America and among the 20 largest pension funds in the world. Prior to his arrival at TRS in December 2006, he was the CEO for Bridgewater Associates, a privately owned Global Investment Manager specializing in absolute return strategies and enhanced Beta programs. Prior to joining Bridgewater, Mr. Harris was also CIO and President for Verizon Investment Management Corp., a $50 Billion corporate pension system, and a Managing Director for Asia Brown Bovary. Mr. Harris got his start in his home state of Texas, working for TXU Energy. He has twice been named one of America's leading pension plan investment chiefs, once by Institutional Investor and once by Pensions and Investments. Mr. Harris also serves as an executive professor teaching a course titled, "Titans of Investing" at his alma mater Texas A&M University. He has also guest lectured on investments and public policy at Harvard, Princeton, Yale and The University of Texas at Austin.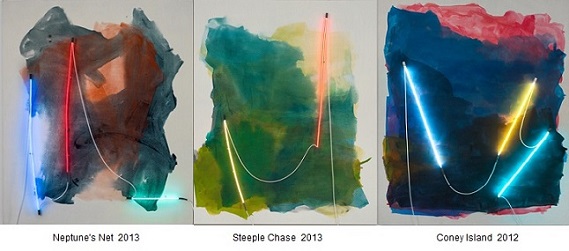 The Artist Discusses Her Work
MARY WEATHERFORD
MONDAY, APRIL 21, 2014
Acclaimed Los Angeles artist
Mary Weatherford's
lively, color-washed paintings with affixed neon lighting have changed the landscape of contemporary art.
Among the leading practitioners of a style rooted in color field and abstract expressionism, the L.A.-based artist has enjoyed much critical success with exhibits staged in the United States and abroad. Her recent series was inspired by the life and history of Bakersfield, California, and the paintings exhibited by LAX/Art. Her paintings will also be part of a major exhibition of contemporary artists that will open this coming December at the Museum of Modern Art in New York City.
A show of her paintings
opens Saturday, April 19 at the prestigious David Kordansky Gallery in Los Angeles.
http://davidkordanskygallery.com/"
.
For critics, Weatherford creates more than pictures: They regard her mixed-media works as nothing less than "a chemistry of the visual." This spring, Weatherford will offer an intimate glimpse into the processes of her unique visual chemistry during a visit to Claremont McKenna College (as a Visiting Fellow of the Gould Center for Humanistic Studies), where she is creating a large, site-specific painting.
Among her solo exhibitions garnering critical acclaim over the years are "Manhattan" at Brennan & Griffin, New York (2012), "The Cave" at John Tevis Gallery, Paris (2010), and "Brick Walls and Sealife" at Cottage Home, Los Angeles (2008). Though her paintings are linked to particular places and locales, what her canvases record are emotional responses–– "psychogeographies,"one critic calls them—that employ moody color palettes (heightened by the use of neon lighting), unusual textures and objects that have become a part of her signature style.
Born in Ojai, Calif., Weatherford graduated from Princeton University in Art History/Visual Arts, was a Helena Rubinstein Fellow at the Whitney Independent Study Program and earned her MFA from Bard College.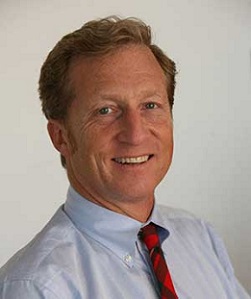 Acting Politically to Avert Climate Disaster and Preserve American Prosperity
THOMAS STEYER
TUESDAY, APRIL 22, 2014
LUNCHEON 11:30 a.m.; PROGRAM 12:00 p.m.
Tom Steyer is an investor, philanthropist and advanced energy advocate. He is also the President of NextGen Climate, an organization that acts politically to avert climate disaster and preserve American prosperity.

Before retiring from the private sector, Tom founded and was the Senior Managing Member of Farallon Capital Management. He also was a Managing Director and member of the Investment Committee at Hellman & Friedman.

Tom is actively engaged in climate politics and works to promote economic development and environmental protection in the state. In 2012, Tom served as co-chair with former Secretary of State George Shultz for Yes on Proposition 39, which closed a tax loophole for out-of-state corporations and created jobs in California. In 2010, Tom teamed again with George Shultz to defeat California's Proposition 23, an effort by out-of-state oil companies to dismantle California's groundbreaking clean energy law, AB 32. In 2013, Tom also supported the successful campaigns of Ed Markey for Senate in Massachusetts and Terry McAuliffe for Governor in Virginia.

Tom and his wife, Kat Taylor, joined Warren Buffett, Bill and Melinda Gates and other high-wealth Americans in the "Giving Pledge," a promise to donate the majority of their wealth to charitable and nonprofit activities during their lifetimes. Tom and Kat created and funded the Oakland-based One PacificCoast Bank and Foundation, which provides loans and banking services to underserved small businesses, communities, and individuals in California and along the west coast. Tom serves on Stanford University's Board of Trustees as Vice-Chair, where he and his wife founded two renewable energy research institutions: the TomKat Center for Sustainable Energy and the Steyer-Taylor Center for Energy Policy and Finance. Tom also founded Advanced Energy Economy, which works with businesses to make energy secure, clean and affordable, and Next Generation, which addresses energy and children's policy issues.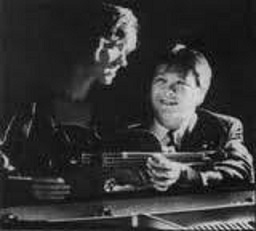 THE MEI DUO
An Evening of Chamber Music: Beach, Chopin, and Brahms
HAO HUANG, piano
RACHEL VETTER HUANG, violin
TUESDAY, APRIL 22, 2014
The Mei Duo has been awarded grants for excellence in performance and scholarship by both the National Endowment for the Arts and the National Endowment for the Humanities. Dedicated to the principle of the violin-piano duo as chamber music, Rachel and Hao Huang have performed in such venues as Merkin Hall in Abraham Goodman House, Coolidge Auditorium in the Library of Congress and the National Museum of Women in the Arts, Washington, D.C..

Violinist Rachel Vetter Huang has performed as a concerto soloist with the Boston Pops, Concord Symphony Orchestra and others. She has performed extensively in Austria and China, and on public television and radio on both coasts of the USA. Dr. R. Huang holds degrees from Harvard University and the State University of New York at Stony Brook. She formerly taught as professor of violin at the University of North Carolina at Greensboro and currently serves on the faculty of Scripps College and Claremont Graduate University.

A four-time United States Information Agency Artistic Ambassador (Europe, Africa and the Middle East), pianist Dr. Hao Huang has gained critical acclaim in the Middle East, Asia, Africa, Europe, and North America. He has appeared as a featured soloist at the George Enescu International Music Festival and the Barcelona Cultural Olympiad. A graduate of Harvard University, the Juilliard School and SUNY at Stony Brook, Dr. H. Huang taught previously at the Hochschule für Musik "Franz Liszt" in Weimar and is currently Frankel Endowed Chair in Music and Senior Advisor to the President for International Initiatives at Scripps College, California.

Program

Sonata for violin & piano in A minor, Op. 34..............................Amy Cheney Beach (1867-1944)
       Allegro moderato
       Scherzo
       Largo con dolore
       Finale. Allegro con fuoco

Ballade No. 4 in F minor, Op. 52............................Frederic Chopin (1810- 1849)

Violin Sonata No. 1 in G major, Op. 78, Regensonate......Johannes Brahms (1833-1897)
(for violin and piano)
       Vivace ma non troppo
       Adagio
       Allegro molto moderato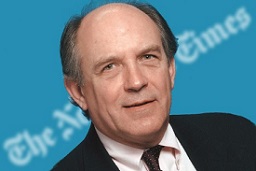 Coming Apart at the Seams: America's New Cultural Divide
CHARLES MURRAY
WEDNESDAY, APRIL 23, 2014
Do you think leaving the country for years on end or joining the Army is the best way to understand your fellow citizen? Are you worried about the widening divide between America's elite and mainstream? Dr. Charles Murray's most recent book, bestseller
Coming Apart: The State of White America, 1960-2010
(Crown Forum, 2012), describes an unprecedented cultural and socioeconomic divide in American over the last half century. When the book came out,
New York Times
columnist David Brooks commented, "I'll be shocked if there's another book this year as important as Charles Murray's '
Coming Apart
.'"
Murray first came to national attention in 1984 with the publication of
Losing Ground: American Social Policy 1950-1980
(Basic Books, 1984), which has been credited as the intellectual foundation for the Welfare Reform Act of 1996. His 1994
New York Times
bestseller,
The Bell Curve
(Free Press, 1994), coauthored with the late Richard J. Herrnstein, sparked heated controversy for its analysis of the role of intelligence quotient in shaping America's class structure. His other books include
What It Means to Be a Libertarian
(1997),
Human Accomplishment
(2003),
In Our Hands
(2006), and
Real Education
(2008). Dr. Murray is the W.H. Brady Scholar at the American Enterprise Institute and his Athenaeum lecture is sponsored by AEI Campus Executive Council.
Dr. Murray earned a B.A. in history from Harvard University and a Ph.D. in political science from the Massachusetts Institute of Technology. (
TIP: How Thick Is Your Bubble? Take Dr. Murray's 20-question quiz before attending the event.
)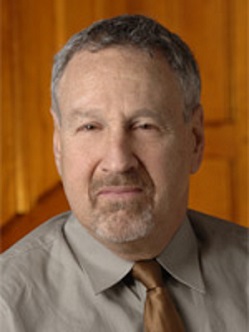 American Exceptionalism
PETER H.SCHUCK
THURSDAY, APRIL 24, 2014
LUNCHEON 11:30 a.m.; PROGRAM 12:00 p.m.
Peter H. Schuck is the Simeon E. Baldwin Professor of Law at Yale University in New Haven, Connecticut. He has held this chair since 1984, and also served as Deputy Dean of the Law School. His major fields of teaching and research are tort law; immigration, citizenship, and refugee law; groups, diversity, and law; and administrative law.

Schuck has written on a broad range of other public policy topics. His books include Meditations of a Militant Moderate: Cool Views on Hot Issues (2006); Immigration Stories (co-editor, 2005); and Foundations of Administrative Law (editor, 2d ed., 2004). In his most recent book published in March 2014, Why Government Fails so Often: And How it Can Do Better, Schuck provides insight on why so many domestic policies don't work, and how the federal government might "right the foundering ship of state."

Schuck is a member of the American Law Institute's advisory committee for the Restatement of Torts (Third), Basic Principles, is a contributing editor to The American Lawyer, has served as an arbitrator and as an expert witness in a variety of disputes, and has testified in dozens of congressional hearings. He was awarded a Harvard Graduate Prize Fellowship (1968-70), a Guggenheim Fellowship (1984-85), a residency at Rockefeller Foundation center in Bellagio (2001), and a Fulbright Senior Fellowship to lecture in India (2004).

Prior to joining the Yale faculty in 1979, Schuck was Principal Deputy Assistant Secretary for Planning and Evaluation in the U.S. Department of Health, Education, and Welfare (1977-79), Director of the Washington Office of Consumers Union (1972-77), and consultant to the Center for Study of Responsive Law (1971-72). He also practiced law in New York City (1965-68) and holds degrees from Cornell (B.A. 1962), Harvard Law School (J.D. 1965), N.Y.U. Law School (Ll.M. in International Law 1966), and Harvard University (M.A. in Government 1969).

This luncheon is sponsored by the President's Leaders Forum.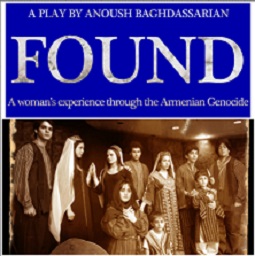 FOUND: A Woman's Experience through the Armenian Genocide
ANOUSH BAGHDASSARIAN '17
THURSDAY, APRIL 24, 2014
The Athenaeum is proud to present FOUND a play written by Anoush Baghdassarian '17 in commemoration and recognition of the 99th anniversary of the Armenian Genocide, which occurred in modern day Turkey and resulted in the deaths of over a million people.

FOUND is a play about a young girl named Lucine and her experience through the Armenian Genocide. Lucine's family gets killed while she is watching in a state of frozen panic from her bedroom door. Her younger brother Raffi runs out of the house and is chased by the Turkish soldiers. Although Lucine knows that her parents were killed, she still has hope that her brother is alive somewhere and she uses the next ten years of her life to search for him. She encounters many people (two of whom are Turkish) along her way who have been victims of the Genocide as well.

The stage is split in half and stage left is the 1915 Lucine and stage right is the 1925 Lucine. The play begins with the 1925 Lucine having nightmares about the night her parents were killed ten years earlier. She then goes to her desk to write about all the atrocities that ceaselessly run through her mind, hoping that they will not recur if she gets them down on paper. Everything she writes is then acted out on the portion of the stage beside her representing 1915.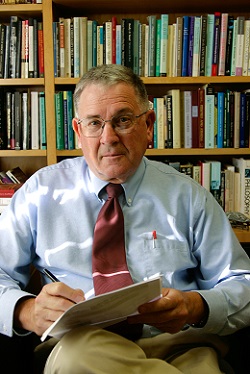 Faith and Philosophy: A Lunch and Conference in Honor of Professor Steve Davis
STEVE DAVIS
FRIDAY, APRIL 25, 2014
LUNCHEON 11:30 a.m.; PROGRAM 12:00 p.m.
Professor Steve Davis came to Claremont McKenna College in 1970. During his time at CMC, Professor Davis has been an enormously productive scholar, engaging teacher, and important voice on the faculty. He has authored or edited 16 books along with numerous scholarly articles on various aspects of the philosophy of religion, particularly on questions related to Christian theology. He has been an integral member of and a major contributor to the curricula of both the Department of Philosophy and the Department of Religious Studies. He has served on all of the college's major committees, and has been a leading presence in the college's rise to national recognition.

In recognition of his many achievements, a group of colleagues and students have produced a volume of scholar essays (Festschrift) in his honor. The volume will be published by University of Notre Dame Press later this year. The lunch is part of a day-long conference celebrating the scholarship, teaching, and service of one of the college's premier scholar-teachers.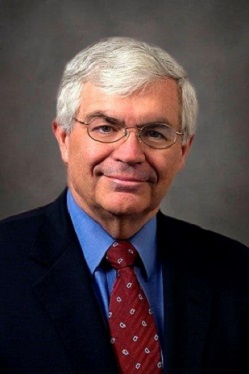 First Principles versus Secular Stagnation
JOHN TAYLOR
MONDAY, MAY 5, 2014
The U.S. economy has not performed up to its potential in recent years, according to Stanford economist John B Taylor, who argues that the slowness of the recovery, as well as the deepness of the great recession before that, were due to a significant shift in economic policy away from what worked reasonably well in the decades before. Broadly speaking, monetary policy, regulatory policy, and fiscal policy each became more discretionary, more interventionist, and less predictable in the years leading up to the crisis. A popular alternative explanation is the "secular stagnation view" which holds that there has been a fundamental shift in the market economy , but if Taylor's "policy is the problem" view proves to be correct, then restoring strong sustainable growth will require reforms the types of reforms in his book First Principles: Five keys to Restoring America's Prosperity (2012).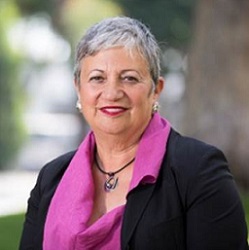 Law and the Environment
MARY NICHOLS
TUESDAY, MAY 6, 2014
LUNCHEON 11:30 a.m.; PROGRAM 12:00 p.m.
Mary D. Nichols is Chairman of the California Air Resources Board, a post she has held since 2007.

Nichols has devoted her entire career in public and nonprofit service to advocating for the environment and public health. In addition to her work at the Air Board, she has served as Assistant Administrator for the U.S. Environmental Protection Agency's Air and Radiation program under President Clinton, Secretary for California's Resources Agency from 1999 to 2003 and Director of the Institute of the Environment at the University of California, Los Angeles.

Her priorities as chairman include moving ahead on the state's landmark climate change program (AB 32), steering the Board through numerous efforts to curb diesel pollution at ports and continuing to pass regulations aimed at providing cleaner air for Southern California and the San Joaquin Valley. She values innovation, partnerships and common-sense approaches to addressing the state's air issues.

The Board is supported by a professional staff of scientists, engineers, economists, lawyers and policy experts, with an annual operating budget of more than $860 million.
ATHENAEUM ETIQUETTE
The Athenaeum serves as a gathering place where ideas, inquiry, and fellowship bring students, faculty, staff, other scholars, and nationally prominent speakers together.



Attendance at any event may be limited to persons associated with CMC, to the people who signed up for the dinner, or to the maximum number of people allowed by fire regulations.



On some occasions the speaker may address the group in another forum or the College may set up a video feed to handle an overflow crowd. All programs at the Athenaeum are filmed. Individuals attending should understand that their image might appear on the videotape.



House rules and common courtesy prohibit disruptive actions inside the building during an Athenaeum sponsored program.



Time allowing, there will be a period set aside for questions. Students will have priority during this portion of the program.



Guests are expected to dress appropriately in all dining rooms. Shorts, jeans, and t-shirts are not acceptable at dinner; more casual attire is acceptable for lunch and tea. No bare feet at any time.
MARIAN MINER COOK ATHENAEUM
RECORDING POLICY
It is the policy of the Marian Miner Cook Athenaeum that no lecture, appearance or performance by any speaker or performer at the Athenaeum is to be videotaped, audiotaped, or otherwise recorded and/or broadcast without the prior written permission of the relevant speaker, performer, or other authorized owner of the intellectual property rights to the event.



Anyone requesting permission to record an event is required to submit an "Event Recording Request Form" to Bonnie Snortum, the Director of the Athenaeum, at least 48 hours in advance of the relevant event.



It is understood that the speaker, the performer, the Athenaeum, and any other event sponsor, as appropriate, reserve all intellectual property rights for each Athenaeum event.



If you have any questions regarding this policy, please contact Bonnie Snortum at bsnortum@cmc.edu or at (909) 607-4180.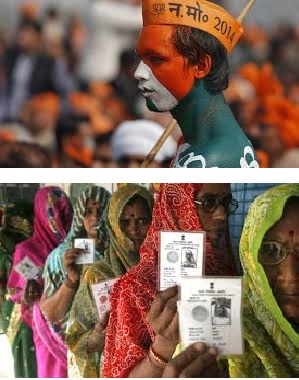 Roundtable Discussion: The Great Election Tamasha
Elections in the World's Largest Democracy: India
NITA KUMAR, history, CMC
ASEEMA SINHA, government, CMC
WEDNESDAY, APRIL 30, 2014
7:30 p.m. Freeberg Lounge

Participation of Students, Staff, and Colleagues is very Welcome!!

Snacks and Refreshments will be provided
Elections, underway in the world's largest democracy, are shaking the foundations of Indian politics and challenging the incumbent Congress party, which has ruled India since 2004 and for decades previously. This roundtable discussion will outline the major ISSUES, CANDIDATES, and TRENDS that dominate the election. Why is the Congress party expected to lose despite its many achievements? Will India be ruled by the BJP, a Hindu Nationalist party after May 2014? A new party, an "electoral insurgent," the Aam Admi party (the Common Man's party) is making a debut in Indian politics. What are the implications of these developments? The city of Banaras will host a historic battle between Narendra Modi (BJP leader) and Arvind Kejriwal, the leader of the Common man's party. Professor Nita Kumar has been a resident of Banaras and will reflect on the role of the city in this election. Professor Aseema Sinha has done research on Narendra Modi's work in Gujarat and will reflect on his rise as a leader of the BJP.

Hope to see ALL OF YOU on April 30th!!!