Athenaeum Location
Print Newsletter
September 11, 2014
Vol. 30, No. 01
Class of 2017 Dinner
Inaugural Sophomore Class Dinner: Expanding Your Story
HIRAM CHODOSH
LEE SKINNER
KRISTIN WEYMAN
SARA THOMPSON
KRISTEN MALLORY
JASON JEFFREY
WEDNESDAY, SEPTEMBER 10, 2014
5:30 p.m. Reception on Flamson Plaza
6:00 p.m. Dinner
As you return to campus, no longer a new student, but perhaps not completely decided about your next three years at CMC, what new things will you try this year? What will you focus your energies on? Will you study abroad next year, or even this spring? What about internships? From determining your major to exploring opportunities away from CMC, how do those decisions shape who you are and where you want to go after CMC? Various speakers will help you consider some of these topics, and give you time to discuss them with your peers.
Speakers include: Hiram Chodosh, President, Claremont McKenna College; Lee Skinner, Associate Dean of the Faculty; Kristin Weyman, Associate Dean of Students and Dean for First and Second Year Students; Sara Thompson, Director of Leadership Programs, Kravis Leadership Institute; Kristen Mallory, Director, Off-Campus Study; Jason Jeffrey, Assistant Director, Career Services Center.
All attendees will receive a special class gift from the Dean of Students office, as well as resources from other participating offices. This event is for current sophomores only. Sophomores must
sign up
to attend this dinner. Space is limited, so don't miss out!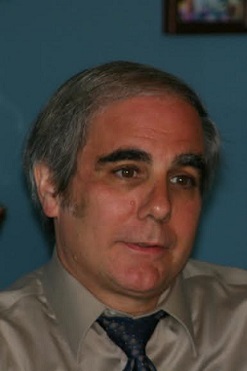 WELCOME TO THE CLASS OF 2018
What We'll Do to You If You Let Us
ROBERT VALENZA
THURSDAY, SEPTEMBER 11, 2014
The first public Athenaeum dinner/lecture of each year is reserved exclusively for members of the freshman class. Traditionally, a member of the Claremont McKenna College faculty is invited to deliver this introductory lecture. First-year students this fall will have the good fortune to meet Dr. Robert Valenza. Valenza is the winner of the Glen R. Huntoon Teaching Award in 2007 and 2011 and the G. David Huntoon Senior Teaching Award in 1997 and 2003.

Dr. Robert J. Valenza completed both his undergraduate and graduate education at Columbia University. He came to CMC in 1988 to teach mathematics and computer science after two years at Harvey Mudd College. In 1994 he became the W. M. Keck Professor of Mathematics and Computer Science, and a year later headed a committee to draft a new freshman general education requirement for CMC, one that eventually was transformed into our current Freshman Humanities Seminar. Reflecting his extensive work with FHS and its predecessor, his position changed, in 2005, to Dengler-Dykema Professor of Mathematics and the Humanities. He now happily teaches both FHS and mathematics in equal parts. His research interests are accordingly diverse and include metaphysics, aesthetics, the philosophy of mathematics and science, stylometry, and number-theoretic algorithms.

Everyone at the Marian Miner Cook Athenaeum looks forward to welcoming members of the class of 2018 on this special occasion. Freshmen are automatically signed up for the 5:30 p.m. reception on Flamson Plaza preceding the 6:00 p.m. dinner. If you are unable to attend please email laguiar@claremontmckenna.edu or call ext. 18244 to cancel in order to eat in the dining hall.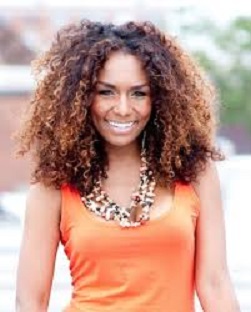 Redefining Realness: My Path to Womanhood, Identity, Love & So Much More
JANET MOCK
NANCY WILLIAMS
MONDAY, SEPTEMBER 15, 2014
Janet Mock is the acclaimed author of the 2014 memoir Redefining Realness: My Path to Womanhood, Identity, Love & So Much More. Ever since Mock came out as a transgender woman in 2011 in Marie Claire — where she now serves as a Contributing Editor — much of her work has involved activism and advocacy for the trans community, and for trans women of color in particular.

While many describe her as an advocate, an activist, and a feminist, the title she prefers is simply "writer." In an interview with B*tch Magazine, Mock explained, "I don't identify as an activist — I identify as a writer. I'm interested in truth-telling, in speaking truth to power, in contextualizing experiences."

Mock also maintains a blog where she writes about topics covering the full spectrum from the personal to the political — from a moving letter to CeCe McDonald, a transgender woman of color imprisoned for defending herself during a hate crime, to an essay on bringing "her whole self to the table" and discussing black womanhood in pop culture on Melissa Harris-Perry's show.

In addition to her writing, Mock has a strong presence on Twitter, where she started the hashtag #GirlsLikeUs to bring trans women of all experiences together online. Mock was included in Out Magazine's OUT 100 in 2013 and was profiled in the HBO documentary >em>The Out List (2013) along with Ellen DeGeneres, Neil Patrick Harris, and others. This June, she served as a grand marshal in the San Francisco Pride Parade, and March 28th was declared "Janet Mock Day" in San Francisco in her honor.

Nancy S.B. Williams, associate profressor of chemistry at the W.M. Keck Science Center will moderate a discussion with Janet Mock.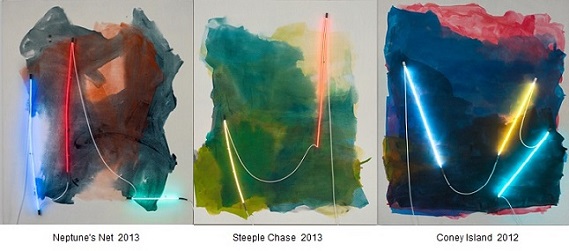 Celebration and Conversation with the Artist
MARY WEATHERFORD
ROBERT FAGGEN
TUESDAY, SEPTEMBER 16, 2014
Please join us as we welcome Mary Weatherford's resonant palette to a new home at Claremont McKenna College, with the installation of a Weatherford neon mural in the Marian Miner Cook Athenaeum. The mural measures 117" high x 234" wide, and has been painted specifically for the College. In celebration of the installation, there will be a conversation between Weatherford and Robert Faggen, the Barton Evans and H. Andrea Neves Professor of Literature at Claremont McKenna College and Director of the Gould Center for Humanistic Studies.

"Mary Weatherford's neon paintings follow a tradition of sublimity that can be found in Turner, and later in the saturnine Color Field paintings of Morris Louis," says Faggen. "Her transcendent work is, remarkably, deeply related to place. The college is honored to have such a stunning work installed in the cynosure of its campus."

Weatherford's installation will provide the campus community with a rare, thrilling opportunity to meet the artist during her residency; it is the culmination of her time at the college.

The Ojai-born artist has a studio in Los Angeles, which Claremont McKenna students toured last April during a five-part seminar on contemporary painting she taught at the College on behalf of the Gould Center for Humanistic Studies, as a Gould/Podlich Distinguished Fellow. In the same month she was back and forth to campus, Weatherford's exhibition Los Angele opened at David Kordansky Gallery, to high praise, especially from Los Angeles Times art critic Christopher Knight. The neon paintings were inspired by the places she's lived, charting the physical and metaphysical features of landscape. "Her work has been developing rapidly in the last several years, building complex momentum and self-assurance," Knight wrote in the Los Angeles Times on May 1, concluding, "These new paintings are the finest I've seen."

Calling her incorporation of neon light tubes "audacious," Knight was charmed by their effect: "None of Weatherford's linear glass tubes are straight; instead, their slight ripples, meanderings or irregular curves emphasize the light's tactile, handmade qualities," he said.

This fall the Gould Center for Humanistic Studies will publish the first major book on Weatherford's work, documenting her recent neon paintings and giving an overview of her 25-year career.

Mary Weatherford (b. 1963) has been the subject of solo exhibitions at LAXART, Los Angeles; Todd Madigan Gallery, California State University, Bakersfield, Calif.; Orange County Museum of Art, Newport Beach, Calif.; and P.S. 1 Institute of Contemporary Art, New York. Group exhibitions include The Forever Now: Contemporary Painting in an Atemporal World, Museum of Modern Art, New York (opening December 2014); Variations: Conversations in and around Abstract Painting, LACMA (opening August 2014); Landscape into Abstraction, Orange County Museum of Art, Newport Beach, Calif.; Sharing Sunsets, Museum of Contemporary Art, Tucson, Ariz.; Primarily Paint, Museum of Contemporary Art, San Diego; Cadavre Exquis, The Drawing Center, New York; Postcards from Alphaville: Jean Luc Godard in Contemporary Art, 1963 - 1992, P.S. 1 Institute of Contemporary Art, New York; Painting Culture, fiction/nonfiction, New York and Fine Arts Gallery, University of California at Irvine; and Plastic Fantastic Lover (object a), BlumHelman Warehouse, New York.

Weatherford is visiting CMC this semester as a Podlich Distinguished Fellow. The Podlich Distinguished Fellows Program was founded by Claremont McKenna College alumnus and trustee William F. Podlich in 1998 to enrich the College intellectually by bringing preeminent figures in scholarship, business, and public affairs to campus for extended visits.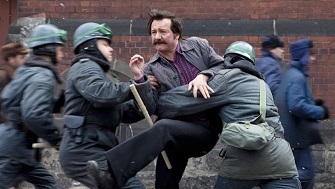 Film Screening; Walesa: A Man of Hope
MARIUSZ BRYMORA
WEDNESDAY, SEPTEMBER 17, 2014
Please join us as we celebrate the 25th anniversary of the democratic revolution in Poland with a screening of the 2013 biographical film, Walesa: Man of Hope, directed by Academy Award winner Andrjez Wajda.

Lech Walesa was an electrician at the Gdansk Shipyards in the 1970s (then the Lenin Shipyards) who transformed into a trade-union activist, which earned him persecution by the Communist authorities at the time, termination, and, eventually, the co-founding of the Solidarity trade-union movement. In 1983 he was awarded the Nobel Peace prize, but did not accept it upon fear he would not be allowed back into his country. After multiple arrests under Martial law in Poland — which included banning of the Solidarity movement — Walesa was instrumental to the creation of the 1989 Round Table Agreement leading to Parliamentary elections in June of that year. In 1990, under the slogan, "I don't want to, but I have no choice," Walesa became the first democratically elected president of Poland. As president he oversaw privatization, Poland's shift to a free market economy, and the removal of Soviet troops from Polish soil.

Walesa: Man of Hope chronicles the rise of a man whose leadership in the Polish democratic revolution sent ripples across the Iron Curtain, leading to the reunification of Germany and the dissolution of Yugoslavia. It follows a presidency marred by resentment of the privileges of Walesa's position and fear that an uneducated electrician was not dignified enough to lead a country. The Guardian cites the film's "terrific force and irresistible storytelling gusto," and The Birmingham Mail calls it "the kind of superior biopic which actually makes you feel like you are there."

The screening is sponsored by the Gould Center for Humanistic Studies and will be introduced by Mariusz Brymora, Consulate General of Poland.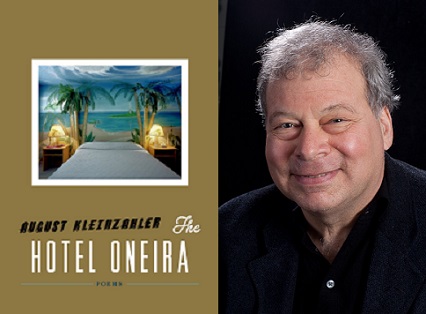 Poet Reads from His Work
AUGUST KLEINZAHLER
THURSDAY, SEPTEMBER 18, 2014
Please join us to hear August Kleinzahler read from his new book of poetry, The Hotel Oneira. From Publisher's Weekly: "Kleinzahler's first since his new-and-selected Sleeping It Off in Rapid City (2008) finds the peripatetic, polymathic, and sometimes dyspeptic poet in terrific form . . . What stays, and what ought to impress any reader, are the range and the command that Kleinzahler has over so many flavors and kinds of American English."

Kleinzahler was born in Jersey City, New Jersey, in 1949, and raised in Fort Lee, New Jersey. After graduating from the University of Victoria, he wrote a music column for the San Diego Reader before starting his career as an author, essayist, and poet. He is the author of ten books of poetry, including: The Strange Hours Travelers Keep (2004), winner of the International Griffin Poetry Prize; Live from the Hong Kong Nile Club: Poems: 1975-1990 (2000); Green Sees Things in Waves (1999); and Red Sauce, Whiskey and Snow (1995). He is also the author of the meditative memoir Cutty, One Rock: Low Characters and Strange Places, Gently Explained (2004).

His reputation as a divisive, opinionated figure was confirmed in 2004 when he wrote a scathing response to Garrison Keillor's poetic taste on his NPR segment in Poetry Magazine. He critiqued Keillor for his persistent selection of only "anecdotal" and "wistful" poems.

Kleinzahler's honors include a fellowship from the Guggenheim Foundation, the Lila Acheson-Reader's Digest Award for Poetry, an Academy Award in Literature from the American Academy of Arts and Letters, a Berlin Prize Fellowship, the Griffin International Poetry Prize, and the post of poet laureate in Fort Lee, New Jersey.

August Kleinzahler is a visiting lecturer in the department of literature as well as a Gould Fellow and Podlich Fellow.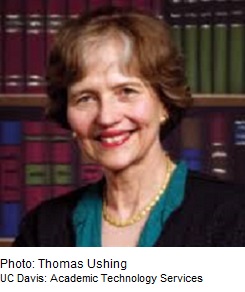 Dogs Speaking and Women Writing: A Muslim Queen on Islamic Law and Empowerment in 19th Century India
BARBARA METCALF
MONDAY, SEPTEMBER 22, 2014
Barbara Metcalf is a specialist in South Asian history and the history of Muslims in India and Pakistan. Her expertise has been called on by the Administrative Review Board for detainees at Guantanamo Bay and she has written numerous books on topics related to Islam and Indian history.

In addition to her books, Metcalf has authored scholarly articles on rape and Islam in India, reforms for Muslim women in India, and secularism and religion in Indian governance. Her work beginning with her Ph.D. dissertation has explored the dichotomy between colonial and traditional influences in India's culture, especially by closely examining texts by religious leaders that added depth to the existing understanding of Indian colonial history.

With her more recent research, Metcalf has positioned herself as a leading scholar of the Tablighi Jama'at, an Islamic religious movement with origins in India that is centered on transnational travel and religious recruiting to spread the faith. When she wrote to the Guantanamo Administrative Review Board, it was to explain how the benevolent nature of the Tablighis made them implausible suspects for terrorism.

Metcalf is a professor emerita of History at U.C. Davis and served as the 2010 President of the American Historical Association. She received her Ph.D. from U.C. Berkeley. Professor Metcalf is here thanks to CMC Professor Nita Kumar, herself a scholar of Indian history.
This lecture by Barbara Metcalf is made possible by the generosity of CMC alumus L.J. Kutten '74, and is part of the annual series of Kutten Lectures on Philosophy and Religion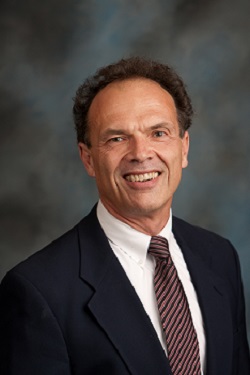 What's At Stake in the Mid-Term Election?
JOHN J. PITNEY, JR.
TUESDAY, SEPTEMBER 23, 2014
John J. Pitney Jr. is Roy P. Crocker Professor of American History and Politics at Claremont McKenna College. A leading expert on the structure and practice of American politics, Professor Pitney is the widely published author or co-author of 6 books on American politics, including Private Anti-Piracy Navies with John-Clark Levin (Lanham, Maryland: Lexington Books, 2013) and American Government: Deliberation, Democracy and Citizenship, 2nd ed. with Joseph M. Bessette (Boston: Wadsworth, 2011).

In addition to his books, Professor Pitney has published countless scholarly articles, short essays, as well as newspaper and magazine contributions. Professor Pitney is routinely featured on NPR and other television and radio programs. While Professor Pitney has shaped the study of government at Claremont McKenna College for nearly 30 years, he has also helped shape government itself as the Acting Director for the Research Department of the Republican National Committee (1990-1991) and as the Senior Domestic Policy Analyst for the US House Republican Research Committee.

Professor Pitney received The Presidential Award from Claremont McKenna College in 2013 and was named one of the 300 best professors in the United States by the Princeton Review in 2012. Professor Pitney returns to the Athenaeum to discuss the implications of the 2014 mid-term elections.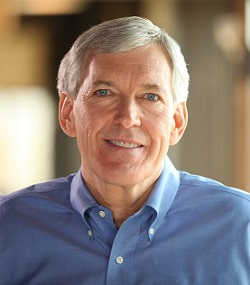 Contrasting Leadership in Public and Private Sectors
THOMAS LEPPERT '77
WEDNESDAY, SEPTEMBER 24, 2014
LUNCHEON 11:30 a.m.; PROGRAM 12:00 p.m.
Thomas C. Leppert is the Chief Executive Officer of Kaplan, Inc., the global educational services company and largest subsidiary of The Washington Post Company. Leppert has extensive leadership experience that includes high profile positions in both the private and public sector. His professional work has spanned managing companies in the role of CEO in a wide range of industries to leading a major U.S. city as the elected Mayor. He was the elected Mayor of Dallas, Texas from 2007 to 2011.

Leppert's public career followed 30 years of leading major national and international corporations in the areas of construction, financial services, homebuilding and real estate. He served as the Chairman and CEO of The Turner Corporation, the nation's largest general building company. In that role, from 1999 to 2006, he led the company into new markets, doubled its revenues, and initiated Turner University, an innovative internal, online training program for its 7,000 plus employees.

Prior to Turner, Leppert was Vice Chairman of Pacific Century Financial Corporation and its major subsidiary, the Bank of Hawaii; President and CEO of Castle & Cooke Properties, Inc.; and a National Partner at Trammell Crow Company. He began his career at McKinsey & Co. where he was elected a Principal of the firm.

Leppert served as a White House Fellow in 1984 under President Ronald Reagan and was appointed by President George W. Bush to the White House Fellows Commission.

Tom holds an MBA with Distinction from Harvard Business School and graduated cum laude from Claremont McKenna College in 1977.

Thomas Leppert's appearance at the Athenaeum is cosponsored by the Kravis Leadership Institute at Claremont McKenna College in conjunction with a class taught by Professor of Legal Studies and George R. Roberts Fellow, President Emerita Pamela Gann, the Robert Day School of Economics and Finance's Distinguished Speaker Series, and the Rose Institute of State and Local Government.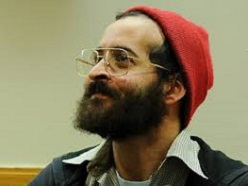 Slam Poetry!
ANIS MOJGANI
WEDNESDAY, SEPTEMBER 24, 2014
Anis Mojgani is likely the most well-known slam-poet of our generation. Two time champion of the National Individual Poetry Slam and champion of the International World Cup Poetry Slam, he is certainly the most accomplished.

Furthermore, "Anis Mojgani is one of the rare poets who is as accomplished on the page as he is on stage," says Greg Netzer, Executive Director of the Wordstock Festival. Mojgani has captivated audiences with powerful performances at literary festivals from Portland to Seoul or independent performances from Pomona College's Dom's Lounge to the General Assembly of the United Nations. He has published three acclaimed collections, Songs From Under The River, The Feather Room and Over the Anvil We Stretch (Write Bloody Publishing, 2013, 2011, and 2008 respectively).

Mojgani has taught at Dartmouth College as the Guest Writing Workshop Facilitator, and at the Workshop Badilisha Poetry X-Change, Cape Town, South Africa. His work is featured Learn Then Burn: Poems for the Classroom (Write Bloody Publishing, 2010) a modern poetry anthology for junior high and high school. Mojgani co-founded The Poetry Revival, a touring theater experience with fellow poets Derrick Brown and Buddy Wakefield. In 2013, Mojgani partnered with the depression awareness non-profit, TWLOHA, for his nationwide Heavy and Light tour dedicated to raising awareness for depression, suicide, self-harm and addiction.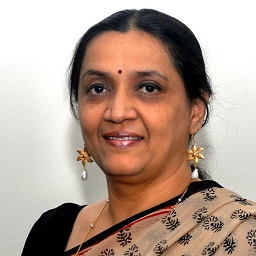 Analyzing the Election in India
MANISHA PRIYAM
THURSDAY, SEPTEMBER 25, 2014
LUNCHEON 11:30 a.m.; PROGRAM 12:00 p.m.
Dr. Manisha Priyam is a leading researcher focusing on politics and development especially in the Indian context. Dr. Priyam is currently the ICCSR Fellow at the Nehru Memorial Museum and Library where she works on higher education policy reforms and social protection policies in India. She is also the India Coordinator for the London School of Economics research program on the Indian elections. From 2009-2010 she worked with the United Nations Development Programme as the Poverty and Social Protection Specialist, where she advised on the implementation of conditional cash transfer programs, applying lessons learned from Brazilian and Latin American experiences.

Priyam is the co-author of Human Rights, Gender and the Environment with Krishna Menon and Madhulika Banerje (Pearson Education India, 2009) and the author of her forthcoming book, The Contested Politics of Education Reforms in India: Aligning Opportunities with Interests (Oxford University Press, 2014). In addition to her publications, Dr. Priyam is a regular commentator and contributor on leading English and Hindi language newspapers and electronic media including the Indian Express, the Hindu and Times-Now.

Dr. Priyam received her doctorate from the London School of Economics in International Development where she worked specifically on the politics of education policy changes in the context of the Indian federal system. As America focuses on the 2014 midterm elections, Dr. Priyam's talk will analyze the implications of the massive election in the world's largest and most diverse democracy.

Manisha Priyam is cosponsored by the Athenaeum and the Center for Global Education.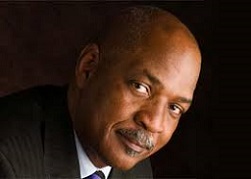 Race, Racism, and Discrimination in America
CHARLES OGLETREE, JR.
THURSDAY, SEPTEMBER 25, 2014
Charles Ogletree is one of our country's leading academic voices on issues of race, justice, and the law. Ogletree is the Jesse Climenko Professor of Law at Harvard Law School, where he taught both Barack and Michelle Obama during their time at Harvard as law students.

Because of his expertise, Ogletree has been called on for commentary on important topics of racial justice and the law, ranging from the O.J. Simpson trial in the '90s to "Stand Your Ground" laws and the murder of Trayvon Martin. He has also weighed in on the protests in Ferguson, Missouri this summer following the killing of the unarmed African-American teenager Michael Brown.

In addition to being a frequent contributor in public conversations about race and justice, Professor Ogletree is the author of a number of books on similar topics. Much of his work is focused on the American criminal justice system, and he has written extensively on the death penalty, police brutality in minority communities, and inequalities in the application of the law to African Americans. His books include Life without Parole: America's New Death Penalty? (2012), When Law Fails: Making Sense of Miscarriages of Justice (2009) and From Lynch Mobs to the Killing State: Race and the Death Penalty in America (2006).

At Harvard, Professor Ogletree founded the Charles Hamilton Houston Institute for Race & Justice in 2005, where he serves as Executive Director. He received his B.A. and M.A. from Stanford University and his J.D. from Harvard Law School.
ATHENAEUM ETIQUETTE
The Athenaeum serves as a gathering place where ideas, inquiry, and fellowship bring students, faculty, staff, other scholars, and nationally prominent speakers together.



Attendance at any event may be limited to persons associated with CMC, to the people who signed up for the dinner, or to the maximum number of people allowed by fire regulations.



On some occasions the speaker may address the group in another forum or the College may set up a video feed to handle an overflow crowd. All programs at the Athenaeum are filmed. Individuals attending should understand that their image might appear on the videotape.



House rules and common courtesy prohibit disruptive actions inside the building during an Athenaeum sponsored program.



Time allowing, there will be a period set aside for questions. Students will have priority during this portion of the program.



Guests are expected to dress appropriately in all dining rooms. Shorts, jeans, and t-shirts are not acceptable at dinner; more casual attire is acceptable for lunch and tea. No bare feet at any time.
MARIAN MINER COOK ATHENAEUM
RECORDING POLICY
It is the policy of the Marian Miner Cook Athenaeum that no lecture, appearance or performance by any speaker or performer at the Athenaeum is to be videotaped, audiotaped, or otherwise recorded and/or broadcast without the prior written permission of the relevant speaker, performer, or other authorized owner of the intellectual property rights to the event.



Anyone requesting permission to record an event is required to submit an "Event Recording Request Form" to the director of the Athenaeum, at least 48 hours in advance of the relevant event.



It is understood that the speaker, the performer, the Athenaeum, and any other event sponsor, as appropriate, reserve all intellectual property rights for each Athenaeum event.



If you have any questions regarding this policy, please contact the director at athenaeum@cmc.edu or at (909) 607-4180.