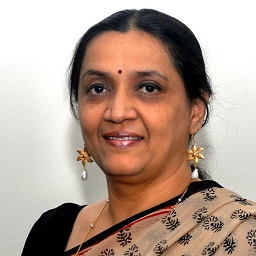 Analyzing the Election in India
MANISHA PRIYAM
THURSDAY, SEPTEMBER 25, 2014
LUNCHEON 11:30 a.m.; PROGRAM 12:00 p.m.
Dr. Manisha Priyam is a leading researcher focusing on politics and development especially in the Indian context. Dr. Priyam is currently the ICCSR Fellow at the Nehru Memorial Museum and Library where she works on higher education policy reforms and social protection policies in India. She is also the India Coordinator for the London School of Economics research program on the Indian elections. From 2009-2010 she worked with the United Nations Development Programme as the Poverty and Social Protection Specialist, where she advised on the implementation of conditional cash transfer programs, applying lessons learned from Brazilian and Latin American experiences.

Priyam is the co-author of Human Rights, Gender and the Environment with Krishna Menon and Madhulika Banerje (Pearson Education India, 2009) and the author of her forthcoming book, The Contested Politics of Education Reforms in India: Aligning Opportunities with Interests (Oxford University Press, 2014). In addition to her publications, Dr. Priyam is a regular commentator and contributor on leading English and Hindi language newspapers and electronic media including the Indian Express, the Hindu and Times-Now.

Dr. Priyam received her doctorate from the London School of Economics in International Development where she worked specifically on the politics of education policy changes in the context of the Indian federal system. As America focuses on the 2014 midterm elections, Dr. Priyam's talk will analyze the implications of the massive election in the world's largest and most diverse democracy.

Manisha Priyam is cosponsored by the Athenaeum and the Center for Global Education.