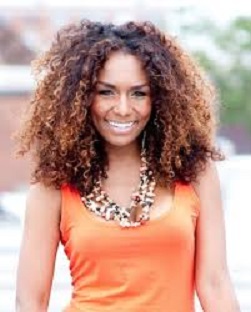 Redefining Realness: My Path to Womanhood, Identity, Love & So Much More
JANET MOCK
NANCY WILLIAMS
MONDAY, SEPTEMBER 15, 2014
Janet Mock is the acclaimed author of the 2014 memoir Redefining Realness: My Path to Womanhood, Identity, Love & So Much More. Ever since Mock came out as a transgender woman in 2011 in Marie Claire — where she now serves as a Contributing Editor — much of her work has involved activism and advocacy for the trans community, and for trans women of color in particular.

While many describe her as an advocate, an activist, and a feminist, the title she prefers is simply "writer." In an interview with B*tch Magazine, Mock explained, "I don't identify as an activist — I identify as a writer. I'm interested in truth-telling, in speaking truth to power, in contextualizing experiences."

Mock also maintains a blog where she writes about topics covering the full spectrum from the personal to the political — from a moving letter to CeCe McDonald, a transgender woman of color imprisoned for defending herself during a hate crime, to an essay on bringing "her whole self to the table" and discussing black womanhood in pop culture on Melissa Harris-Perry's show.

In addition to her writing, Mock has a strong presence on Twitter, where she started the hashtag #GirlsLikeUs to bring trans women of all experiences together online. Mock was included in Out Magazine's OUT 100 in 2013 and was profiled in the HBO documentary >em>The Out List (2013) along with Ellen DeGeneres, Neil Patrick Harris, and others. This June, she served as a grand marshal in the San Francisco Pride Parade, and March 28th was declared "Janet Mock Day" in San Francisco in her honor.

Nancy S.B. Williams, associate profressor of chemistry at the W.M. Keck Science Center will moderate a discussion with Janet Mock.