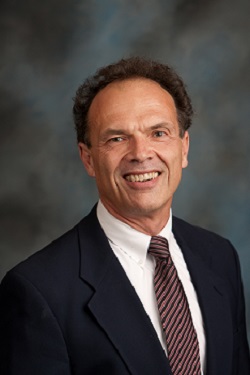 What's At Stake in the Mid-Term Election?
JOHN J. PITNEY, JR.
TUESDAY, SEPTEMBER 23, 2014
John J. Pitney Jr. is Roy P. Crocker Professor of American History and Politics at Claremont McKenna College. A leading expert on the structure and practice of American politics, Professor Pitney is the widely published author or co-author of 6 books on American politics, including Private Anti-Piracy Navies with John-Clark Levin (Lanham, Maryland: Lexington Books, 2013) and American Government: Deliberation, Democracy and Citizenship, 2nd ed. with Joseph M. Bessette (Boston: Wadsworth, 2011).

In addition to his books, Professor Pitney has published countless scholarly articles, short essays, as well as newspaper and magazine contributions. Professor Pitney is routinely featured on NPR and other television and radio programs. While Professor Pitney has shaped the study of government at Claremont McKenna College for nearly 30 years, he has also helped shape government itself as the Acting Director for the Research Department of the Republican National Committee (1990-1991) and as the Senior Domestic Policy Analyst for the US House Republican Research Committee.

Professor Pitney received The Presidential Award from Claremont McKenna College in 2013 and was named one of the 300 best professors in the United States by the Princeton Review in 2012. Professor Pitney returns to the Athenaeum to discuss the implications of the 2014 mid-term elections.