Facilities and Campus Services
What We Do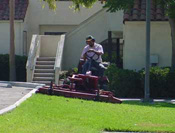 What we do in the Grounds Department besides mowing lawns...
Maintain the irrigation systems
Pruning of trees & shrubs
Weeding
Blowing hardscape areas
Prepare BBQ's for parties
Planting the color pockets
Planting shrubs and trees as needed
Supervise roof repairs & outside lighting
Many cleaning activities
Maintain landscaping at President's house and Mills offices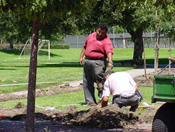 Parking lot maintenance
Apply herbicides, pesticides & growth regulators
Selected pest control for trees and shrubs
Set up for Commencement and other campus events
Line the athletic fields
And much more!!!