Gould Center
The Gould Center for Humanistic Studies enhances CMC's mission to educate leading minds by providing opportunities for research, study, and experience in art, literature, history, philosophy and other fields as a means to understand and develop the power and use of the imagination.
---
Next at The Gould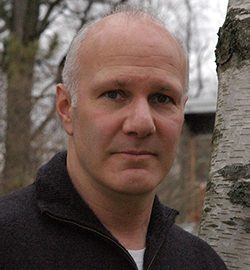 A Poetry Reading with Henri Cole
Thursday, October 8, 2015
Henri Cole has published nine collections of poetry, including Middle Earth, which was a finalist for the Pulitzer Prize in Poetry. He has received many awards for his work, including the Jackson Prize, the Kingsley Tufts Award, the Rome Prize, the Berlin Prize, a Guggenheim Fellowship, and the Lenore Marshall Award. His most recent collection, Nothing to Declare, was published by last spring. He teaches at Claremont McKenna College.
*Please note: Talks are open to all, but preceding noon talks is a luncheon at 11:30 AM, while evening talks are preceded by a reception at 5:30 PM and dinner at 6:00 PM.
---
Milosz Institute Fellows
See more about The Milosz Institute