Gould Center for Humanistic Studies
The Gould Center for Humanistic Studies enhances CMC's mission to educate leading minds by providing opportunities for research, study, and experience in art, literature, history, philosophy and other fields as a means to understand and develop the power and use of the imagination.
---
News
Two recent items explore the legacy of Czeslaw Milosz. Read Andrzej Franaszek's "Why Czeslaw Milosz Still Matters," from the May 15 edition of The New York Times. Franaszek also wrote Milosz: A Biography, an English translation of which has just been published by Harvard University Press. Adam Kirsch reviews the biography in the May 29 issue of The New Yorker, and you can read it here.
Next at Gould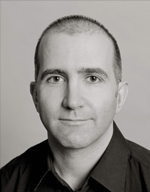 In 1861, Charles Baudelaire published an essay entitled "Richard Wagner and Tannhäuser in Paris," setting in motion a singular chapter in cultural history: the international, cross-disciplinary phenomenon known as Wagnerism. By the end of the century, poets, novelists, painters, architects, dancers, and theatre artists had all registered Wagner's influence, which took the form not merely of the grandiose mythological tendencies commonly associated with the word "Wagnerian" but also of dream narratives, streams of consciousness, and abstraction. This talk will examine Wagner's ambiguous presence among literary modernists, particularly James Joyce and Virginia Woolf.
---
Milosz Institute Fellows
See more about The Milosz Institute




Giving to The Gould Center