Visiting Fellows and Speakers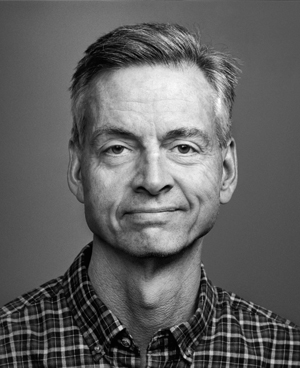 Robert Wright
Why Buddhism is True
Tuesday, September 19
5:30 PM
Robert Wright is the New York Times bestselling author of The Evolution of God, a finalist for the Pulitzer Prize; Nonzero; The Moral Animal; and Three Scientists and Their Gods, a finalist for the National Book Critics Circle Award. He has taught at the University of Pennsylvania and at Princeton, where he also created the popular online course "Buddhism and Modern Psychology." In 2009, Foreign Policy named him one of its Top 100 Global Thinkers alongside Barack Obama, Bill Gates, and Anne-Marie Slaughter. He has written for a variety of publications, including The New York Times, The New Yorker, The Atlantic, Time, Slate, and The New Republic.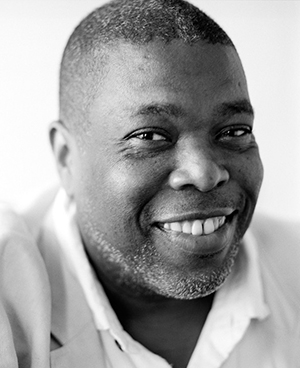 Hilton Als
"Crime and Punishment: The Collaboration of James Baldwin and Richard Avedon".
Thursday, November 16
5:30 PM
Hilton Als began contributing to The New Yorker in 1989, writing pieces for 'The Talk of the Town,' he became a staff writer in 1994, theatre critic in 2002, and lead theater critic in 2012. Week after week, he brings to the magazine a rigorous, sharp, and lyrical perspective on acting, playwriting, and directing. With his deep knowledge of the history of performance—not only in theatre but in dance, music, and visual art—he shows us how to view a production and how to place its director, its author, and its performers in the ongoing continuum of dramatic art. His reviews are not simply reviews; they are provocative contributions to the discourse on theatre, race, class, sexuality, and identity in America.
Before coming to The New Yorker, Als was a staff writer for the Village Voice and an editor-at-large at Vibe. Als edited the catalogue for the 1994-95 Whitney Museum of American Art exhibition "Black Male: Representations of Masculinity in Contemporary American Art." His first book, The Women, was published in 1996. His most recent book, White Girls, a finalist for the National Book Critics Circle Award in 2014 and winner of the 2014 Lambda Literary Award for Non-fiction, discusses various narratives of race and gender. He also wrote the introduction to the Penguin Classics edition of The Early Stories of Truman Capote.
In 1997, the New York Association of Black Journalists awarded Als first prize in both Magazine Critique/Review and Magazine Arts and Entertainment. He was awarded a Guggenheim for creative writing in 2000 and the George Jean Nathan Award for Dramatic Criticism for 2002-03. In 2016, he received Lambda Literary's Trustee Award for Excellence in Literature. And in 2017 Als won the Pulitzer Prize for Criticism.
In 2009, Als worked with the performer Justin Bond on "Cold Water," an exhibition of paintings, drawings, and videos by performers, at La MaMa Gallery. In 2010, he co-curated "Self-Consciousness," at the VeneKlasen/Werner gallery, in Berlin, and published "Justin Bond/Jackie Curtis." In 2015, he collaborated with the artist Celia Paul to create "Desdemona for Celia by Hilton," an exhibition for the Metropolitan Opera's Gallery Met. In 2016, his debut art show "One Man Show: Holly, Candy, Bobbie and the Rest" opened at the Artist's Institute. In 2017 he curated "Alice Neel, Uptown" at the David Zwirner Gallery in New York City.
Als is an associate professor of writing at Columbia University's School of the Arts and has taught at Yale University, Wesleyan, and Smith College. He lives in New York City. Read more from The New York Times on "Why Richard Avedon's Work Has Never Been More Relevant."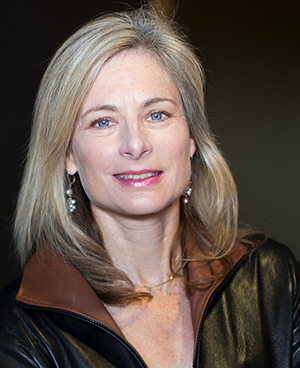 Lisa Randall
How Do We Know There Are Extra Dimensions?
Monday, November 6
5:30 PM
Professor Lisa Randall studies theoretical particle physics and cosmology at Harvard University. Her research connects theoretical insights to puzzles in our current understanding of the properties and interactions of matter. She has developed and studied a wide variety of models to address these questions, including extra dimensions of space and novel theories of dark matter. Randall has also had a public presence through her writing, lectures, and radio and TV appearances. Randall's books, Warped Passages: Unraveling the Mysteries of the Universe's Hidden Dimensions and Knocking on Heaven's Door: How Physics and Scientific Thinking Illuminate the Universe and the Modern World were both on the New York Times' list of 100 Notable Books of the Year. Randall has also pursued art-science connections, writing a libretto for Hypermusic: A Projective Opera in Seven Planes that premiered in the Pompidou Center in Paris and co-curating an art exhibit for the Los Angeles Arts Association. Much of her current research is focused on the Large Hadron Collider and dark matter searches and models. Professor Randall's most recent book is titled Dark Matter and the Dinosaurs, about connected science in the universe.
Randall's studies have made her among the most cited and influential theoretical physicists and she has received numerous awards and honors for her endeavors. She is a member of the National Academy of Sciences, the American Philosophical Society, the American Academy of Arts and Sciences, was a fellow of the American Physical Society, and is a past winner of an Alfred P. Sloan Foundation Research Fellowship, a National Science Foundation Young Investigator Award, a DOE Outstanding Junior Investigator Award, and the Westinghouse Science Talent Search. Randall is an Honorary Member of the Royal Irish Academy and an Honorary Fellow of the British Institute of Physics. In 2003, she received the Premio Caterina Tomassoni e Felice Pietro Chisesi Award, from the University of Rome, La Sapienza. In 2006, she received the Klopsteg Award from the American Society of Physics Teachers (AAPT) for her lectures and in 2007 she received the Julius Lilienfeld Prize from the American Physical Society for her work on elementary particle physics and cosmology and for communicating this work to the public. In 2012, she was the recipient of the Andrew Gemant Award from the American Institute of Physics, which is given annually for significant contributions to the cultural, artistic or humanistic dimension of physics.
Professor Randall was on the list of Time Magazine's "100 Most Influential People" of 2007 and was one of 40 people featured in The Rolling Stone 40th Anniversary issue that year. Prof. Randall was featured in Newsweek's "Who's Next in 2006" as "one of the most promising theoretical physicists of her generation" and in Seed Magazine's "2005 Year in Science Icons". In 2008, Prof. Randall was among Esquire Magazine's "75 Most Influential People."
Professor Randall earned her PhD from Harvard University and held professorships at MIT and Princeton University before returning to Harvard in 2001. She is also the recipient of honorary degrees from Brown University, Duke University, Bard College, and the University of Antwerp.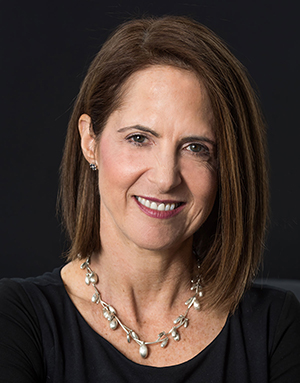 Lynn Novick
January 2018
Lynn Novick is an Emmy and Peabody award-winning documentary filmmaker. For nearly 30 years, she has been producing and directing films about American history and culture, among them some of the most acclaimed and top-rated documentaries to have aired on PBS. Her films include Prohibition, Baseball, Jazz, Frank Lloyd Wright,and The War, a seven part, fifteen hour exploration of ordinary Americans' experiences in World War Two.
The Vietnam War, Novick's newest project co-directed by long-time partner Ken Burns, produced by Sarah Botstein and written by Geoffrey C. Ward, aired on PBS in September 2017. An immersive, 10-part, 18-hour epic, it is the first major documentary assessment in a generation of one of the most divisive and consequential events in American history. A groundbreaking 360 degree exploration of the war, the series features testimony from nearly 100 witnesses, including many Americans who fought in the war and others who opposed it, as well as Vietnamese combatants and civilians from the winning and losing sides.
Novick is currently working on a two-part biography of Ernest Hemingway, co-directed by Burns and slated for completion in 2020, and College Behind Bars (working title), a feature length documentary produced by Sarah Botstein about a group of men and women imprisoned for serious crimes in New York State, struggling to earn degrees in a rigorous liberal arts college program – the Bard Prison Initiative. College Behind Bars asks several essential questions: What is prison for? Who in America has access to educational opportunity? Can we have justice without redemption? The film will air on PBS in 2018.
---