The Mgrublian Center for Human Rights
Essay Contest to Raise Awareness of Armenian Genocide
California assemblymember Adrin Nazarian and Senator Scott Wilk are holding an essay contest for the 2017 California Armenian Legislative Caucus' commemoration of the Armenian Genocide. California high school students in 9th through 12th grade are invited to participate in the essay contest to increase greater awareness of the Armenian Genocide on its anniversary.
2017 Human Rights Summer Internship Program
Applications are currently being accepted for the 2017 Human Rights Sponsored Internship Program. All international applications should be submitted by 12pm on Friday February 10th via the Career Services portal. Domestic applications will be considered on a rolling basis up until the domestic application deadline of March 24, 2017. To apply, visit the Career Services website for additional information and application instructions.
Partnered Internship Opportunities
Spring 2017 Programming Highlights
February 7- 8th: Adotei Akwei, Managing Director, Government Relations for Amnesty International USA. Mr. Akwei will spend two days at CMC meeting with student groups and participating in classroom lectures. On February 8th, he will speak in the CMC Athenaeum on Dismantling Terrorist Networks and Countering Violent Extremism in Sub-Saharan Africa. RSVP to join the dinner at 6pm.
March 6th: Maria Trujillo '01, Human Trafficking Program Manager at the Colorado Department of Public Safety, Division of Criminal Justice, Office for Victims Programs. Ms. Trujillo's talk, Human Trafficking: Addressing a Global Issue at a Local Level, will take place in the CMC Athenaeum. RSVP to join the dinner at 6pm.
April 20th: The Young Turks to the Young Nazis: The Genocides That Scar Us Still, Chris Bohjalian, award-winning author and 3rd annual Mgrublian Lecturer on Armenian Studies. Mr. Bohjalian's talk will take place in the CMC Athenaeum; RSVP to join the dinner at 6pm.
April 21st: The Promise, FREE film screening, Laemmle Theater, Claremont.
April 27th: Human Rights Fellowship presentations, LC 63.
Human Rights In Action - Mgrublian Center Newsletter
Highlighting Our Student Research
Nikhil Kanade '16, Senior Thesis, Tracing Islamic Extremist Ideologies
Chong Shen '16, Senior Thesis, Topic Analysis of Tweets on the European Refugee Crisis Using Non-Negative Matrix Factorization
Nora Flaherty '17, Summer Research Paper, Vietnam: A Case Study in Indigenous Repression
William Cullen '19, Freshman Honors Term Paper, The Importance of Environmental Human Rights
Larissa Peltola '18, Human Rights Fellowship Paper, Rape as a Tool of War
Get Involved!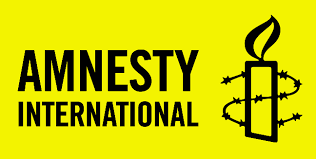 In the fall of 2015 a group of dedicated students launched the inaugural Amnesty International chapter at Claremont McKenna College. Amnesty International is a global movement of people fighting injustice and promoting human rights around the world. The student led chapter is working on a variety of programming and initiatives for the 2016-17 school year. Learn more about their activities and how to get involved with this dynamic and committed group of students.
Human Rights Task Forces
In addition to the the Amnesty International chapter, the Center also supports student-led Human Rights Task Forces. Task Forces address current national and global human rights problems and are a great way to volunteer your time and get involved with the Center. Students choose the issues they wish to support and implement activities designed to achieve their group's mission locally as well as off campus. Task Forces engage in monitoring, research brief writing, education, fundraising, and networking with local, national, and international organizations. The Center is currently supporting the following Human Rights Task Forces:
IDEA (International Development in Education Association)
Power of Women
Unchained: Anti-Human Trafficking / Slavery
Human Rights in the News
December, 2016 - Mgrublian Center students present a letter of support to the Islamic Center of Claremont (ICC)
---
Follow The Mgrublian Center for Human Rights