Mgrublian Center for Human Rights
CMC's Center for Human Rights has been renamed The Mgrublian Center for Human Rights in honor of Margaret Mgrublian P'11 and David Mgrublian '82, P'11, generous donors to the Center. Mr. Mgrublian currently serves as chair of CMC's Board of Trustees.
At a dinner at the Athenaeum, Professor Emeritus John Roth and David Mgrublian spoke about the importance of the Center's work in fighting injustices and atrocities around the globe.
The Center, which grew out of the teachings of Professor Roth on the Holocaust in the early 1970s, has had a couple of name changes since it was launched in 2003 as The Center for the Study of the Holocaust, Genocide and Human Rights. In 2009, the Center's name was changed to The Center for Human Rights Leadership, and in 2014, it became The Center for Human Rights.
Professor Wendy Lower currently directs the Center's educational efforts, including student advocacy programs to combat genocide and provide relief to those afflicted by it.
---
Get Involved!
Human Rights Task Forces
Human Rights Task Forces are a great way to volunteer your time and get involved with the Center. Task Forces address current national and global human rights problems. Students choose the issues they wish to support and implement activities designed to achieve their group's mission locally as well as beyond the Claremont Colleges. Task Forces engage in monitoring, research brief writing, education, fundraising, and networking with local, national, and international organizations. This year the Center is sponsoring the following human rights Task Forces:
Women's Rights

Self Defense Workshop, Saturday December 5th (more details coming soon)

Microfinance / Global Poverty
Human Trafficking / Anti-Slavery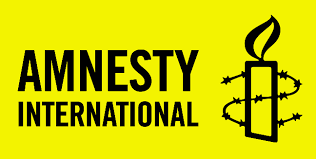 The Center is proud to be sponsoring a new Amnesty International chapter at the Claremont Colleges. Amnesty International is a global movement of people fighting injustice and promoting human rights around the world. The student led chapter has chosen a variety of human rights projects for 2015-16:
Human Rights in the News
50 for Freedom Campaign - Make a stand to End Modern Slavery

---
Follow The Mgrublian Center for Human Rights
Upcoming Events
Saturday, December 5, 2015 -

1:30pm

to

3:30pm
Thursday, April 7, 2016 -

6:45pm

to

7:45pm
Thursday, April 21, 2016 - 9:15am