The Mgrublian Center for Human Rights
Lessons and Legacies XIV Conference, November 3-6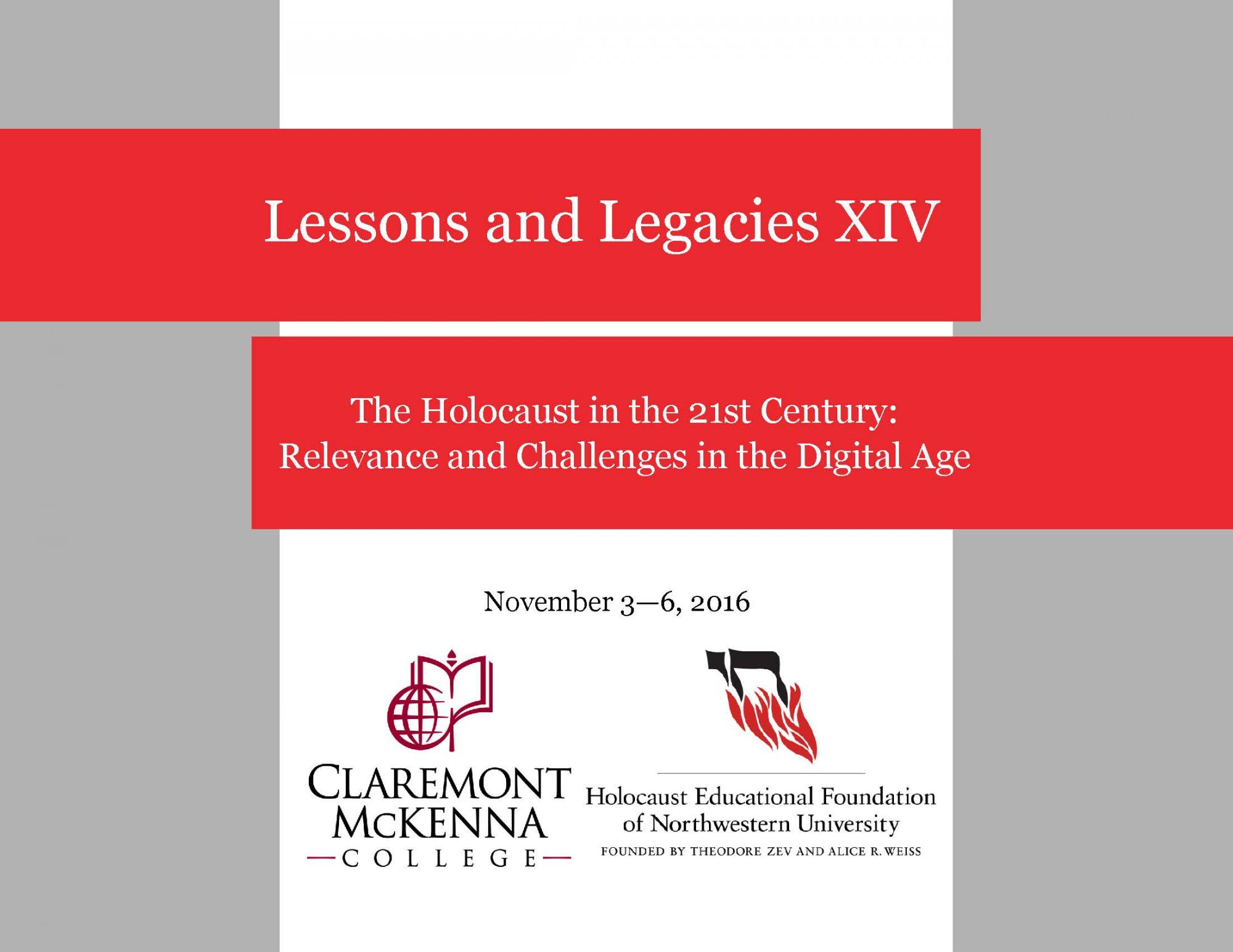 Hot off the Press...The Mgrublian Center Newsletter!
Fall 2016 Programming
Sept. 21, 5:30pm: Summer Intern Welcome Back Dinner, Freeberg Dining Room.
Sept. 22, 4 - 5:30pm: Research Institute Open House, Kravis Center 3rd floor.
Sept. 28, 6pm: Persecution of Homosexuals in Germany: During and After the Holocaust,

Geoffrey Giles, CMC Athenaeum.

Sept. 30, 11:45am: Elie Wiesel's Impact on Claremont McKenna College, Professor Emeritus John K. Roth, CMC Athenaeum.
Oct. 3-7: John Prendergast, visiting human rights activist and founding Director, The Enough Project
Oct. 20, 6:45pm: Notes from the Field: How ISIS Built the Machinery of Terror, Rukmini Callimachi, CMC Athenaeum
Oct. 27, 12pm: 21-Day Global Impact Challenge, Linda Cruse, CMC Athenaeum, CMC Athenaeum, RSVP
Nov. 3-6: Lessons and Legacies Conference, Claremont McKenna College.
2016 Summer Interns
This summer the Mgrublian Center for Human Rights is proud to sponsor twenty CMC undergraduate students as they participate in human rights internships across the globe. Through our sponsored internship program and esteemed partners in the field, our students are placed with a variety of human rights organizations (NGOs), government offices, and medical/health settings both domestically and abroad. Student interns include freshmen, sophomores, and juniors who represent a range of undergraduate academic disciplines and areas of study. Follow their experiences, in their own words, and learn more about their amazing endeavors this summer!
Highlighting Our Student Research
Nikhil Kanade '16, Senior Thesis, Tracing Islamic Extremist Ideologies
Chong Shen '16, Senior Thesis, Topic Analysis of Tweets on the European Refugee Crisis Using Non-Negative Matrix Factorization
Nora Flaherty '17, Summer Research Paper, Vietnam: A Case Study in Indigenous Repression
William Cullen '19, Freshman Honors Term Paper, The Importance of Environmental Human Rights
Larissa Peltola '18, Human Rights Fellowship Paper, Rape as a Tool of War
Get Involved!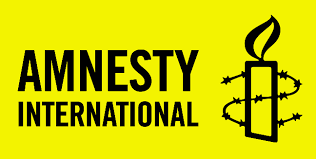 In the fall of 2015 a group of dedicated students launched the inaugural Amnesty International chapter at Claremont McKenna College. Amnesty International is a global movement of people fighting injustice and promoting human rights around the world. The student led chapter is working on a variety of programming and initiatives for the 2016-17 school year. Learn more about their activities and how to get involved with this dynamic and committed group of students.
Human Rights Task Forces
In addition to the the Amnesty International chapter, the Center also supports student-led Human Rights Task Forces. Task Forces address current national and global human rights problems and are a great way to volunteer your time and get involved with the Center. Students choose the issues they wish to support and implement activities designed to achieve their group's mission locally as well as off campus. Task Forces engage in monitoring, research brief writing, education, fundraising, and networking with local, national, and international organizations. The Center is currently supporting the following Human Rights Task Forces:
IDEA (International Development in Education Association)
Microfinance/ Global Poverty
Power of Women
Unchained: Anti-Human Trafficking / Slavery
Human Rights in the News
September 12, 2016 -- The Enough Project's Initiative, The Sentry, "War Crimes Shouldn't Pay"
5C A Capella Group, The After School Specials, perform Til it Happens to You (Lady Gaga cover)
50 for Freedom Campaign - Make a stand to End Modern Slavery

---
Follow The Mgrublian Center for Human Rights