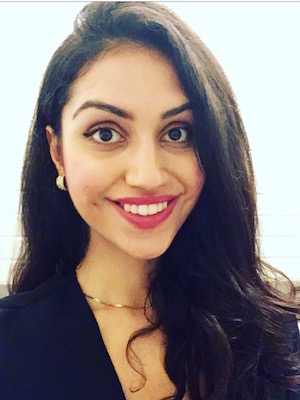 ​Aleena Ali '17 is a senior majoring in Government and Economics. She is a Fellow in Asian Business and Economics. Aleena's academic and research interests include public and urban economics, inclusive growth in emerging markets, and democratic deepening in post-authoritarian states. She has interned at the Woodrow Wilson International Center for Scholars in Washington D.C., the East-West Center in Honolulu, and the Institute of Development and Economic Alternatives in Lahore, Pakistan. In her spare time, she enjoys visiting exhibitions and boutiques in Los Angeles, running, and indulging in superfoods. She was born and raised in Pakistan, and aspires to enter policymaking and politics in Pakistan.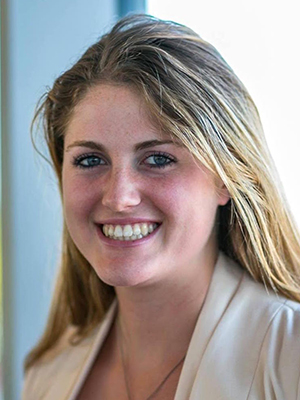 Anna Balderston '18 is a sophomore Economics-Accounting major at Claremont McKenna College. She is interested in world financial markets, business, and U.S.-Asia relations. She has written about domestic and international politics, and likes analyzing different political economies in her writing. Some of her perspectives come from her experiences working and traveling abroad in places such as India, Greece, France and South Africa. She hopes to work abroad in the future.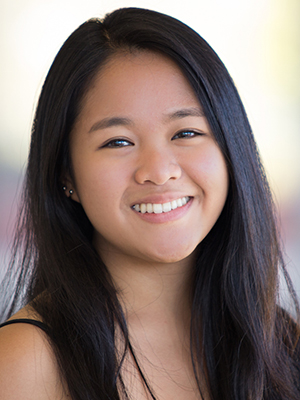 Alexandra Cheng '18 is an International Relations-Film Studies dual major. She is a Singaporean-born Hong Kong-raised aspiring filmmaker with an insatiable wanderlust. She is particularly interested in how films depict and engage with various theories of international relations. Her interests include creative writing, eating and baking, dancing, visual arts, and watching movies. One day, she will run her own patisserie and/or chocolatier.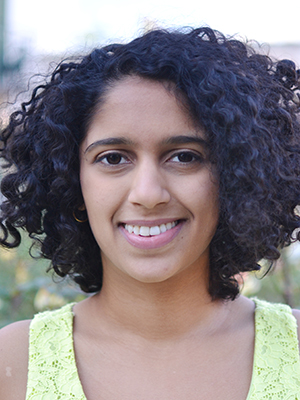 Kimaya de Silva '17 is a third-year from Colombo, Sri Lanka, double majoring in Anthropology and Psychology. As an international journalism fellow, her area of focus is culture in Asia. In her spare time she enjoys dabbling in dance, theatre and music. Last summer she worked as an intern at the Center for Poverty Analysis, an independent think tank promoting a better understanding of poverty-related development issues based in Colombo, Sri Lanka.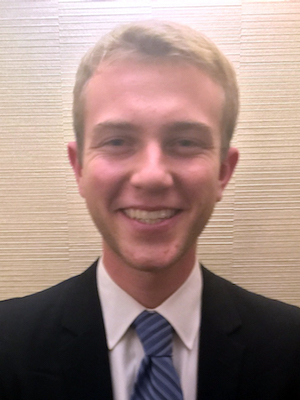 Michael Grouskay '17 is a senior studying international relations with a focus on security studies at Claremont McKenna College. He is originally from Scottsdale, Arizona, but he has also worked in Washington DC and New York City. Michael is one of Claremont McKenna's Athenaeum Fellows, a member of the CMC Model UN team, and the president of the Claremont International Relations Society. During the fall of his junior year, Michael studied abroad in Amman, Jordan, where he took courses on local language, politics, and culture. Michael is currently working as an international journalism fellow with the Keck Center's Asia Expert Forum, where he focuses on US-China relations.
Glenys Kirana '16 is a senior at Claremont McKenna College majoring in International Relations and Econ-Accounting. Born and raised in Jakarta, Indonesia, she is drawn to writing about regional development in Asia, specifically on economic and political issues in Southeast Asia. In past summers, she's worked at various financial organizations like UBS and Ernst & Young. More recently, she worked at BNP Paribas Singapore as an equity research summer associate.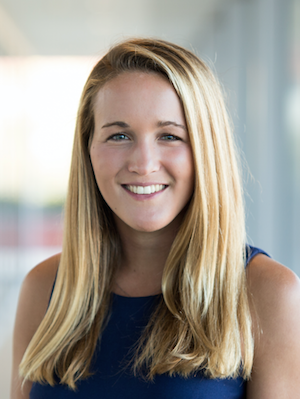 Bryn Miller '19 is a sophomore at Claremont McKenna from Sudbury, Massachusetts. She still doesn't know what she will major in, but can say with confidence that it will not be science or math. Her interest in international affairs and foreign languages solidified when she spent a year between high school and college learning Arabic and teaching English in Marrakesh, Morocco. She returned to Morocco last summer to intern with Morocco World News, an English news outlet in the capital. At CMC, Bryn has deepened her interest in journalism and public policy through her research jobs. In her free time, you can find her at the Scripps pool or exploring the great hiking on the West Coast.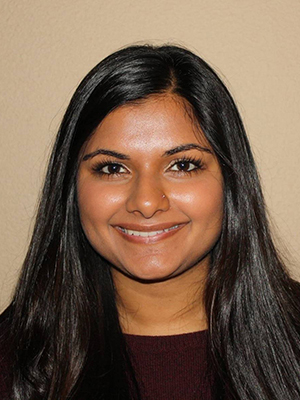 Shivani Pandya '18 is a sophomore from Sugar Land, Texas, pursuing a dual-major in Government and History. Her interest in government and public policy grew significantly after interning for a mayoral re-election campaign. In her free time, Shivani enjoys watching her beloved Packers win, reading books about World War II, and watching anything created by Joss Whedon. Shivani spent last summer in her hometown, working at the oil and gas technology company Nalco Champion as a Strategic Growth Intern.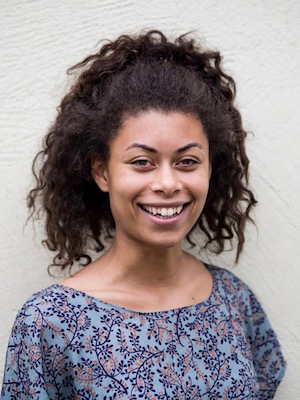 Erica Rawles '17 is from Los Angeles and is pursuing a dual major in art and philosophy at Claremont McKenna College. As an International Journalism Fellow, she focuses on culture in Asia. This past summer, she worked as a journalism intern for The Borgen Project, a national campaign that fights global poverty. She also interned at 826LA, a nonprofit that supports students in writing. On campus, Erica continues to expand her interest in writing by working as a consultant at the Center for Writing and Public Discourse. She also loves to read, play music, travel to new places, and spend time outdoors.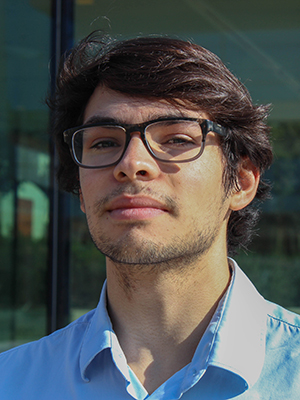 Andrew Sheets '17 is a junior from Los Angeles majoring in Computer Science and Philosophy, Politics, and Economics at Claremont McKenna College. His work with Code For Humanity, a CMC-started nonprofit teaching website creation in Madagascar has inspired his interest in international development. His journalistic work focuses on politics and economics in Asia and Africa and merges his love of development, politics, and economics. When he isn't busy coding or writing he enjoys rock climbing and making music.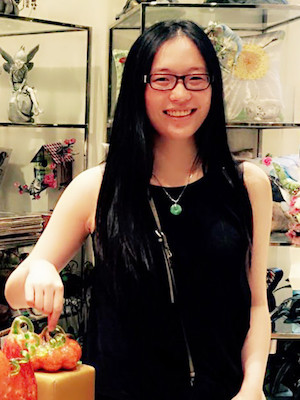 ​Chuyi Sheng '17 is a senior from Shanghai, China. Dual-majoring in Economics and Government, she is especially interested in developed economics and China-Russia relations. This past summer, she worked as a research assistant and contributed to various papers on Chinese economy. With her background and education, she aspires to work for international organizations such as the United Nations. In her free time, she loves science fiction and the British TV show "Doctor Who" is her favorite.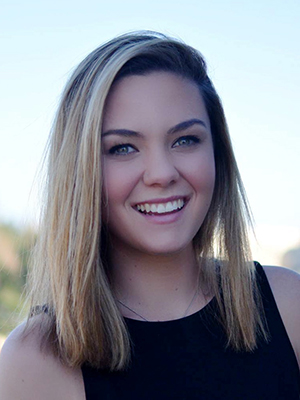 Isabella Speciale '17 is a junior from Singapore, dual-majoring in Government and Religious Studies. She first became interested in the relationship between U.S. foreign policy and religious studies during her time at Singapore American School, and decided to pursue those interests further at CMC. Isabella also enjoys her time at CMC by interning at the Office of Alumni and Parent Relations. In her free time, Isabella most enjoys traveling with her family.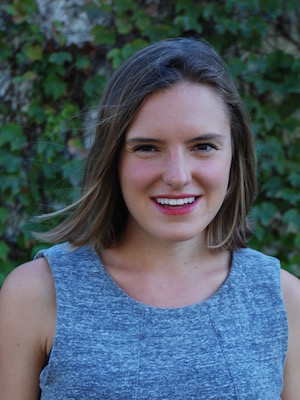 Caroline Willian '17 is a Senior from Short Hills, New Jersey. She will graduate this Spring with a major in Economics and Government. Her academic interests include economic development and the social change. In her spare time Caroline can be found running and competing with the Claremont-Mudd-Scripps Cross Country and Track teams.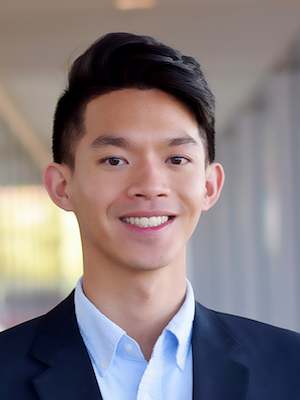 Aaron Yang '17 is a senior from Chandler, Arizona pursuing an International Relations major with a focus on East Asia. Studying abroad in Taiwan and China as a Boren Scholar inspired an interest in politics and civil development within the region. Aaron also interned previously at the National Defense University and seeks to enter public service after graduation. He is always down for a cup of milk tea or a night watching Game of Thrones.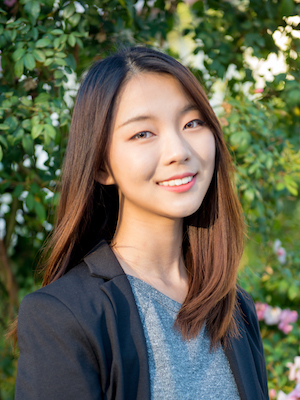 ​Yujia Yao '19 is a sophomore at Claremont McKenna College majoring in Economics-Accounting with a sequence in Finance. She starts her day with Bloomberg markets analysis and watermelon. She focuses on business and finance in East Asia with a special interest in the market's influence on cultures. Born and raised in Beijing, she's also delighted with the beautiful beaches and warm sunshine California offers.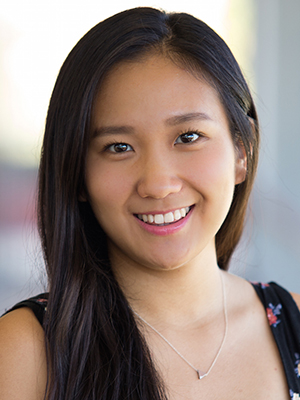 Christina Yoh '18 is a sophomore at CMC, dual-majoring in International Relations and Media Studies. With this major, she aspires to be a news producer of CNN or of political talk shows such as The Daily Show. Though born in Seoul, South Korea, she calls the sunny tropics of Singapore her home. Christina can be found riding her Penny board, writing articles for the Forum, dancing with the Reverb dance team or working as a Media Tech Assistant around campus. Her passions include eating food, dreaming of pugs, dancing, organizing, reading and watching movies.