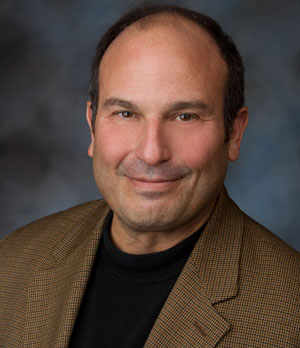 Robert Faggen is the Director of The Family of Benjamin Z. Gould Center for Humanistic Studies. In 2009, he helped found the non-profit Czeslaw Milosz Institute and Archive, encouraging and benefiting the study of Milosz and Polish culture at Claremont McKenna College.
A graduate of Princeton University, Faggen earned his M.A. and Ph.D. from Harvard. In 1988, he joined the faculty of Claremont McKenna College and became an associate professor in 1994. In 2005, he was awarded the Barton Evans and H. Andrea Neves Professor of Literature chair at Claremont McKenna College. Among his awards is a prestigious 2011 Guggenheim Fellowship, and he has been a Graves Fellow as well as a National Endowment for the Humanities Fellow.
Faggen is a contributing editor of The Paris Review, has published articles in the Los Angeles Times Book Review and Partisan Review, and has composed critically acclaimed editions of works by Czeslaw Milosz, Robert Frost, and E. A. Robinson. He is currently working on a biography of One Flew Over the Cuckoo's Nest author Kenneth "Ken" Kesey.
Related Links
2009: Professor Faggen Invited To Speak In Poland
2005: Faggen reads Milosz at PEN Festival
2005: Professor Faggen to Speak At PEN International Festival
1998: World's Leading Poets, Authors, and Critics In Claremont To Honor Work of Nobel Laureate Czeslaw Milosz
1994: Interview of Milosz for the Paris Review
1992: Poland: Then and Now