The presence of the French, Korean and Spanish language residents among students is considered to be just as important as instruction in classes. They each serve as a resource person as well as a cultural representative and coordinator on campus, organizing everything from language tables to other diverse media activities such as music and films. In addition to leading cultural activities, each resident teaches conversation classes that accompany the basic language courses.
The residents host language tables in the Collins Dining Hall. Look for the country flags.
Arabic – Tuesday and Wednesday, noon-1 p.m.
French – Wednesday and Thursday, noon-1 p.m.
Korean – Wednesday, noon-1 p.m.
Portuguese – Tuesday, noon-1 p.m.
Spanish – Tuesday and Thursday, noon-1 p.m.
---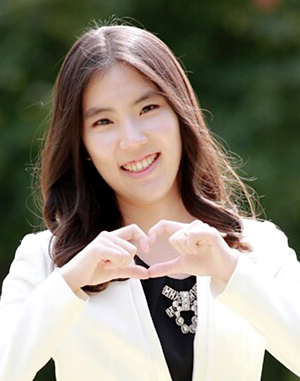 Hello, 안녕하세요 :)
My name is Jungmi Kang. I am so happy to be a Korean resident at CMC. Before I came to CMC, I was a Korean teacher in basic Korean classes for two years. I enjoy bowling, jogging, traveling, and watching dramas. I love meeting new people who have various backgrounds and learning about new things. I hope we have a chance to meet at the Korean language table or anywhere at CMC!
Hometown: Seoul, South Korea.
Education: B.A., M.A., Yonsei University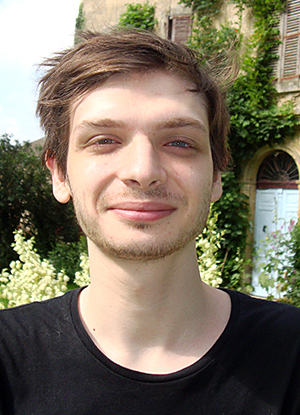 Hello, my name is Louis Lenoir, and it's my privilege to be your French resident this year! I am very much looking forward to the year we'll spend together -- whether you study French or you just decide to come by and have lunch with us at the French language table. I've studied English and French literature the past few years, so I'm very excited by the opportunity to try myself at teaching for a change; but I expect to learn as much about your culture as you will about mine. See you on the campus!
Hometown: Paris
Education: B.A., M.A (in progress), La Sorbonne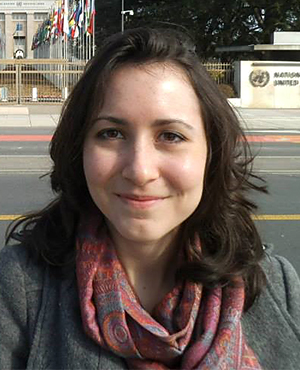 Hola, estudiantes de español de CMC!
My name is Lucía and I am delighted to be your Spanish Language Resident this year. I cannot wait to get to know you all and help you gain fluency in Spanish while talking about different topics of your interest. I come from a medium-sized town in the mountain range of the Pyrenees, within the historical region of Aragón in Spain. I am a recent graduate in Translation & Interpreting and Applied Languages from the University of Granada and Aix-Marseille University. I love teaching Spanish as a foreign language, and I am a former Peer Tutor for Spanish at the University of Limerick. I am passionate about topics ranging from intercultural communication to economics and geopolitics, and I love to experience cultural differences that challenge my world vision and help me build a comprehensive perspective on global and local issues. I look forward to seeing you at the language table in Collins Cafeteria! ¡Hasta pronto!
Hometown: Sabiñánigo, Spain
Education: University of Granada and Aix-Marseille University