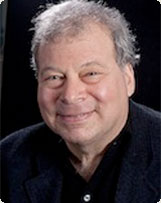 "Most poets are shiftless, no-account fools."
You'd never expect those words to come from the mouth of a successful, award-winning poet, yet that's just what August Kleinzahler once declared to the great surprise of an interviewer.
It wasn't poetry itself that Kleinzahler scorned: It was the official industry of poetry, the establishment, which hardens into a status quo or else becomes, to borrow from his poem "Disappointment,"
that metallic taste in the mouth
and a voice you had let yourself believe
was dead
Starting this week, Kleinzahler brings his often provocative understanding of the craft of poetry to the college during a month-long residency under the auspices of the Family of Benjamin Z. Gould Center for Humanistic Studies. His visit to campus will include a regular weekly seminar, Oct. 30-Nov.27, with interested students titled "Speed, Compression, Kablooey: Paris, New York and the New Poetries."
Kleinzahler's Gould Fellowship also includes a 6:45 p.m. discussion on Wednesday, November 7, at the Marian Miner Cook Athenaeum about the nature and practice of poetry. This event will provide an opportunity for the general public to engage with a writer once described as a mixture of Allen Ginsberg combined with "Norman Mailer's inveterate pugnacity."
New Jersey-born, jazz- and blues-inspired, Kleinzahler turned up his collar to the poetry establishment early in his career, striking out on a solitary path as he developed a poetic idiom intentionally blending the high with the low.
You find that blending, for instance, in the collection "Sleeping It Off in Rapid City"which received a 2008 National Book Critics Circle Award. It is impossible not to hear the Dantean echoes in the opening lines of the poem sharing its title with the volume:
On a 700 foot thick shelf of Cretaceous pink sandstone
Nel mezzo
Sixth floor, turn right at the elevator
"The hotel of the century"
Elegant dining, dancing, solarium
Around the block from the Black Hills School of Beauty
And campaign headquarters of one Jack Billion
Critics frequently have remarked on the sharp, chiseled quality of his verse a quality of concreteness influenced, perhaps, by Kleinzahler's own years as a laborer in Alaska ("manpower jobs," he calls them) before he picked up a teaching credential and his poetry career began to flourish (in part thanks to an enthusiastic early reader, novelist Michael Ondaatje).
His poetry has earned the respect of considerable figures in contemporary poetry today (John Ashbery and Billy Collins among them) and his other distinctions include a Griffin Poetry Prize, a Guggenheim Fellowship, and an Academy Award in Literature from the American Academy of Arts and Letters.
A part of Kleinzahler's early decision to chart a lonely course in poetry, he said in a Paris Review interview with William Corbett, was because of the suicide of his brother, who had been caught between gangsters and gambling debts when both brothers were young men.
"After his death," Kleinzahler told the interviewer, "I became more determined to go my own way, with the poetry and in life, and to hell with the risks or anyone's expectations."
Kleinzahler's also an essayist, and in his 2004 book of essays, "Cutty, One Rock," he steps forward to describe his brother's tragic end in the title essay and the lasting effect that this loss has had on him and his work.
Publishers Weekly praised that essay collection, and described that particular essay as "a moving elegy to Kleinzahler's older brother ... who shared his secret life with the author as if to gain witness toand recordhis brief but extraordinary life."
In his own words, for Kleinzahler, his brother "remains a sort of lodestar for me, encouraging my better, braver self."
For more information about other Gould Center-sponsored speakers this semester, visit the Center's website.