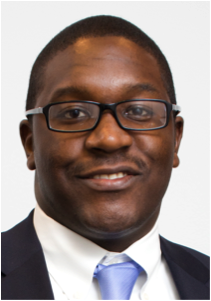 Claremont McKenna Alumni Brentt Baltimore '10 has been accepted as a fellow in Venture for America's inaugural Class of 2012. Baltimore will join about 40 other VFA fellows selected from the likes of Yale, Harvard, Brown, Duke, UPenn and Northwestern.
After five weeks of training at Brown University this August, Baltimore and the program's other fellows will travel to Providence, Detroit, Cincinnati, New Orleans and Las Vegas to join start-up and early-stage companies. Each fellow will become a regular, full-time employee at his or her placement company.
"I strongly believe that solving community-based problems requires one to give their time, creativity and talents," Baltimore says. "Through VFA, I hope to use my investment banking background, entrepreneurial mindset, and passion for the community to help revitalize and empower an American city."
Venture for America ("Mobilizing Graduates as Entrepreneurs") is a nonprofit corporation designed to do for entrepreneurship what Teach for America has done for education: provide a pathway for young, talented grads to become business builders and job creators in areas of need. It's just the kind of organization Baltimore believes can make a difference in struggling communities.
"Giving is not about writing a check to solve a problem. Giving is about collective action," Baltimore says. "VFA will be a unique opportunity to join a group of like-minded, successful individuals, who are willing to bring their talents and skills to those that need them most."
Baltimore's interest in entrepreneurship began during his time at CMC when he co-founded a moving and storage company. He was director of the Student Investment Fund, as well as captain and MVP of the Rugby Team.
"One of my favorite things about CMC is that leadership isn't a suggestion, but rather expected," Baltimore says. "Students are provided every possible avenue to cultivate their leadership skills, and there are scores of CMCers putting these skills to work in the real world.'
"CMC prides itself on preparing students for a life of leadership," he continues. "The CMC mantra, Leaders in the Making, is exhibited all over campus, and I am a product of that philosophy. I'm fortunate enough to have VFA as a stage to put my leadership skills to work and encourage additional CMCers to join me."
Since graduating, Baltimore has worked as an investment-banking analyst at Credit Suisse in Los Angeles and previously held internships at the Walt Disney Company and Deloitte & Touche LLP. He was a Posse Foundation Scholar and now serves on both the national and regional advisory boards for Posse, as well as the National Alumni Advisory Committee.
Baltimore says he is making the move to entrepreneurship because it will allow him to realize dreams in ways that no other career would allow.
"VFA is a once in a lifetime opportunity for me to not only learn from exceedingly successful and accomplished entrepreneurs, but also to employ these new-found skills in communities that stand to benefit from them most," he says. "The organization is supported by what seems like a legion of visionaries who have all had a significant impact on society."
Those supporters include Tony Hsieh (founder/CEO, Zappos.com), Dan Porter (founder/CEO, OMGPOP), David Tisch (managing director, Techstars - New York), Doug Ulman (president/CEO, LIVESTRONG) and Jeff Weiner (founder/CEO, LinkedIn).
According to Baltimore, the five-week training program will consist of readings and discussions as well as lectures and meetings with seasoned investors and entrepreneurs. The ethos of job creation and entrepreneurship are at the heart of the training, which includes the nuts and bolts of creating a business.
"I'm excited to participate in lectures and meetings with individuals whom are not only accomplished entrepreneurs and well-known venture capitalists, but also, in many cases, household names within the industry."
Baltimore says that right now he is in the process of figuring out the city and company where he'll live and work. Likewise, his entrepreneurial vision is in the initial stages of incubation.
"I can't say that I have a concrete entrepreneurial vision," Baltimore says. "If anything, it has developed over time and will continue to do so as I embark on this journey. I plan to couple the business analysis skills I've learned as an investment banking analyst with the entrepreneurial skill set I will cultivate this summer, and build upon going forward, to realize my dream of helping build a business from the ground up. Ultimately, serving the greater good is what interests me most. I plan to use my talents and skills to do so."