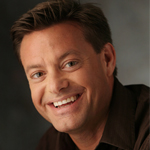 S. Brock Blomberg, the Peter Barker '70 Professor of Economics, George R. Roberts Fellow, and faculty chair of The Robert Day School faculty, has been named the interim dean of The Robert Day School of Economics and Finance at CMC, effective July 1, 2010.
Blomberg will serve as interim dean of The Robert Day School until the College appoints a permanent successor for founding dean Janet Smith. Although his new position isn't effective until July, Blomberg immediately moves into the role of Transition Coordinator, as Smith concludes her service to the School.
"I am extremely grateful to President Pamela Gann for this opportunity, and I am honored to accept the role as interim dean and Transition Coordinator," Blomberg said. "I feel a deep sense of responsibility to continue the outstanding work of our founding dean, Janet Smith, who helped initiate the program transformed by Robert Day's generous gift.
"In this role," Blomberg added, "I will promote and seek ways to enhance The Robert Day School of Economics and Finance. I look forward to working with our faculty, staff, students, alumni, and administration as we welcome our third class of undergraduate Robert Day scholars and our second class of master's students."
Since the founding of The Robert Day School of Economics and Finance in the 2007-08 academic year, Smith, says Greg Hess, vice president for academic affairs and dean of the faculty, has provided "outstanding leadership in the development of the undergraduate Robert Day Scholar's program and the recruitment of three classes of scholars."
In announcing her decision this past spring to step down as dean, Hess thanked Smith for her outstanding leadership of the new opportunities provided to the College by the generous and path-breaking gift from Robert A. Day to establish the Robert Day Scholars programs, which expanded the curriculum and co-curricular activities in the areas of financial economics, accounting, leadership, and ethics at the College.
Blomberg is a graduate of the University of Tampa, and earned his master's and doctorate degrees from Johns Hopkins University. His teaching and research interests include Politics, Philosophy, & Economics, as well as macroeconomics, political economy, and international economics.