On the evening of the final regular season men's basketball game of the 57-year history of Ducey Gymnasium, the night began with a pregame celebration of Ducey Gym, and also ended in celebration as the CMS men's basketball team defeated the University of Redlands to win the regular season Southern California Intercollegiate Athletic Conference (SCIAC) championship.
Every movie begins on a blank page. And someone who knows that better than most is Douglas Day Stewart '62, who broke into TV and film writing not long after leaving CMC.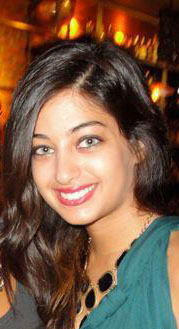 Personal and executive coach Michelle Bauman '89 was the keynote speaker at the 5th Annual Women and Leadership Workshop, held on February 5.
Brian Davidson '08, a library science scholar, always thought his nerdy skills as a bookworm would bear fruit academically and professionally. But it never entered his mind that a propensity for trivia, book collecting and the history of information would lead to a stint on one of the hottest game shows on television.
The long-awaited groundbreaking for Roberts Pavilion is just around the corner. Mark your calendars for the ceremony, which is set for Tuesday, Feb. 11. All are welcome at the event, which begins at 4 p.m. outside the entrance to Ducey Gymnasium. A community reception at 4:30 p.m. follows the groundbreaking ceremony.
Everyone knows that for the last 50 years, the television game show Jeopardy! has been in a master class by itself. Indeed, it deserves the appellation of the thinking person's game show as it tests contestants' depth and breadth of knowledge in a variety of categories.
Carlos Rivas '12, who previously was a Fulbright student teaching English in Argentina, has been chosen as a Fulbright 2014 Student Alumni Ambassador.
Pages