A Veterans Day Celebration was held at CMC on Nov. 11, honoring CMC's veterans, active duty personnel and current ROTC cadets.
The event, held on the Veterans Patio at Roberts South, featured remarks by CMC President Emeritus Jack Stark '57 GP '11 and ROTC Professor of Military Science LTC Evan Wollen, along with piano music by Tim Rotolo '14.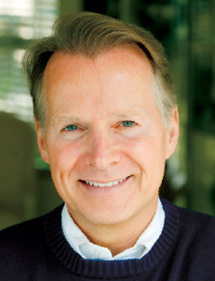 David Dreier
CMC continues to be a top producer of Fulbright recipients, according to a recent Chronicle of Higher Education article. Seven CMC students were chosen for the honor last year, putting the College among the top 20 producers of Fulbrights in the category of "bachelor's institutions" nationwide.
The seven CMC students chosen in 2013, include:
Can a chance encounter lead to greater mutual understanding?
It did for David Shlachter '03, whose role in bringing together business partners divided by the Palestinian-Israeli conflict is chronicled in a video now featured at The Huffington Post.
Ever since her undergraduate years at CMC as a Government major, Jennifer Waggoner '95 has been interested in creating positive social outcomes across a variety of sectors, ranging from the non-profit to the for-profit.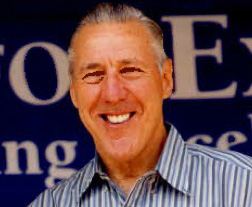 Allan Klumpp '53
Many children have dreams of becoming firefighters, ballerinas, doctors, or teachers, but when Allan Klumpp '53 was a boy, he wanted to become a mechanical engineer. That boyhood fantasy turned into a career that helped propel the dream of a nation.
ORLANDO, Fla. – Head coach Paul Settles of the Claremont-Mudd-Scripps men's tennis team has been named College Coach of the Year by the United States Professional Tennis Association (USPTA). The USPTA announced its 2013 award winners on Friday, Sept. 27 at its annual World Conference in Florida.
A strong CMC alumni networking effort is spreading across the US and could come to a city near you.
The brainchild of Aron Khurana '09 and Rick Voit '78 from the Chicago Chapter of the CMC Alumni Association, the program aims to help CMC job-seekers by connecting them to other alums in the cities where they'd like to work.
Pages