It was a homecoming of sorts at the Athenaeum for Steve Bullock '88, Governor of Montana and a Politics Philosophy Economics major during his days at CMC.
"Thirty years ago this past fall is when I first walked onto this campus," he told attendees at an Ath presentation this week that he whimsically named: "How to Get a Job like Mine (and would you really want it?)"
The revolutionary changes of the 1990s -- the collapse of the Berlin Wall, the Polish Solidarity movement's sweeping influence across the Soviet bloc -- are far from secure today, Adam Michnik told a large audience Tuesday night in the Marian Miner Cook Athenaeum.
Mussorgsky, Mt. Baldy, childhood memories — a new mural by acclaimed artist Mary Weatherford captures a range of her emotions and reactions, especially her responses to Claremont's landscape and environment.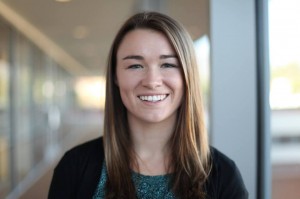 Charlotte Bailey '16/Photo credit: Tricia Wang '15
Pages