Women's Diversity Ambassador and Advisory Director in Investment Banking at Goldman Sachs, Linnea Roberts, spoke to a packed room of mostly women students participating in the student investment funds across the 5Cs, over lunch at the Athenaeum, February 11.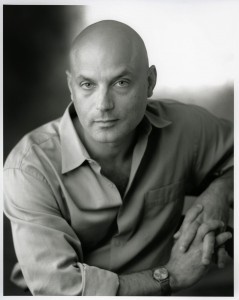 Daniel Mendelsohn is CMC's Podlich Fellow-in-Residence
This Fall was another great season of informative and provocative lectures from a bevy of movers, shakers, thinkers, leaders and luminaries.
In case you missed them, see video of entire talks from select Fall speakers at the Athenaeum.
Video:
He's traded Elizabethan quips with comedian Stephen Colbert and reimagined Shakespeare's daily life—now Harvard Professor Stephen Greenblatt comes to CMC Wednesday, October 23, to explain why the recovery of an old, lost book, described in the following passage, is so important for the modern world:
Yale Law School professor and former legal advisor to the State Department, Harold Koh, spoke at the Athenaeum October 8, on "Is there an Clinton-Obama Doctrine?" The talk was part of President Chodosh's inaugural "Liberal Arts in Action" speaker series.
The undergraduate years are the time when many students explore their interests and nourish their intellectual curiosity. For Swami Sarvadevananda, they're also a time to ask some crucial questions.
Pages