On the evening of the final regular season men's basketball game of the 57-year history of Ducey Gymnasium, the night began with a pregame celebration of Ducey Gym, and also ended in celebration as the CMS men's basketball team defeated the University of Redlands to win the regular season Southern California Intercollegiate Athletic Conference (SCIAC) championship.
Every movie begins on a blank page. And someone who knows that better than most is Douglas Day Stewart '62, who broke into TV and film writing not long after leaving CMC.
Students in Claremont McKenna's Washington Program were invited to a town hall discussion with His Holiness the Dalai Lama on February 19 at the American Enterprise Institute.
The exclusive seminar focused on moral free enterprise and ethics. Below are some casual snapshots of CMC students at the event.
[rev_slider dalailama]
Personal and executive coach Michelle Bauman '89 was the keynote speaker at the 5th Annual Women and Leadership Workshop, held on February 5.
Women's Diversity Ambassador and Advisory Director in Investment Banking at Goldman Sachs, Linnea Roberts, spoke to a packed room of mostly women students participating in the student investment funds across the 5Cs, over lunch at the Athenaeum, February 11.
Sophomore Rich Zajac '16 is just 20 years old, but the start-up he cofounded with CMC classmate Louis-Victor Jadavji '15––producing natural gas conversion kits for car––is gaining public traction.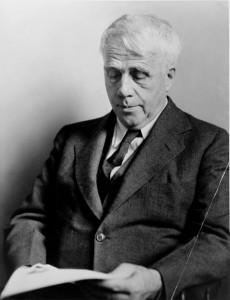 Poet Robert Frost
Pages