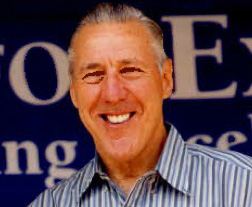 Allan Klumpp '53
Many children have dreams of becoming firefighters, ballerinas, doctors, or teachers, but when Allan Klumpp '53 was a boy, he wanted to become a mechanical engineer. That boyhood fantasy turned into a career that helped propel the dream of a nation.
A 240-ton hydraulic crane delivered a 30-ton chiller to CMC on September 9. 'What is a chiller?' you may ask. It is a state-of-the-art, super-cool(ing) unit to service both the Mid-Quad dorms and Roberts Pavilion. And with late summer heat upon us, the timing couldn't be any better.
Second Nature Aquaponics, co-founded by CMC Students Peter Fankuchen and Jack Oliphant; and Serengetee, co-founded by CMC student Jeff Steitz, won the 2013 Innovative Start-Up Awards presented by the Kravis Leadership Institute on April 22.
Pages