The revolutionary changes of the 1990s -- the collapse of the Berlin Wall, the Polish Solidarity movement's sweeping influence across the Soviet bloc -- are far from secure today, Adam Michnik told a large audience Tuesday night in the Marian Miner Cook Athenaeum.
Mussorgsky, Mt. Baldy, childhood memories — a new mural by acclaimed artist Mary Weatherford captures a range of her emotions and reactions, especially her responses to Claremont's landscape and environment.
Late afternoon sunlight falls across a restaurant tabletop in downtown Claremont.
Another typical Southern California day in April.
Novelist Mary Gaitskill leans back in her chair.
On Friday, April 4, the Gould Center for Humanistic Studies will launch a five-session, half-credit course on contemporary painting with acclaimed Los Angeles artist Mary Weatherford, whose lively, color-washed paintings with affixed neon lighting have changed the landscape of contemporary art.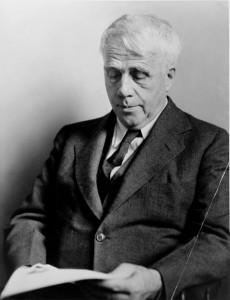 Poet Robert Frost
He's traded Elizabethan quips with comedian Stephen Colbert and reimagined Shakespeare's daily life—now Harvard Professor Stephen Greenblatt comes to CMC Wednesday, October 23, to explain why the recovery of an old, lost book, described in the following passage, is so important for the modern world:
Pages