Professor of psychology Daniel Krauss has said that, "Psychology and law have a lot to learn from each other."
The Keck Center for International and Strategic Studies completed a major study on terrorism and protection of critical infrastructure in Asia.
The study covers seven major Asian countries – China, India, Japan, Korea, Indonesia, Thailand, and the Philippines.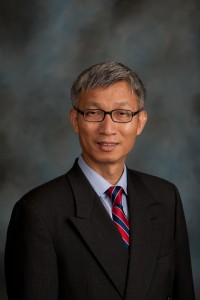 Minxin Pei, Pritzker '72 Professor of Government, George R. Roberts Fellow and Director of the Keck Center for International and Strategic Studies, has been awarded a $100,000 MacArthur Foundation Grant for his project entitled: The Geopolitical and Humanitarian Consequences of a Regime Transition in China in 2020-2030.
Claremont McKenna College's Model United Nations team has ranked seventh nationally—the highest for a liberal art college and the best on the West Coast.
The rankings, compiled by Best Delegate, an independent Model U.N. consultancy, are based on tabulations of teams' success and awards in Model U.N. conferences nationwide.
Pages