Entrepreneurs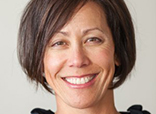 Pam Tanase
For years, Pam Tanase was a disciplined self-employed professional with a bustling home office. Then, one day over lunch, she (along with her husband and a couple of close friends) started a discussion about how much they all enjoyed working from home. However, they were all in agreement that certain things were missing from the home office environment that prevented their respective situations from being nearly perfect.
A solution didn't exist, so the group decided to create it. A year of comprehensive research, planning and design later, the first workzones was launched in Santa Barbara, California, in 2012.
Workzones is a new, cutting-edge office concept that provides self-employed and independent professionals with an ideal place to get work done in a communal setting.
The layout of workzones, a co-working club, features several "zones" each offering different settings and work stations designed to accommodate the varying needs of busy, modern professionals.
Professional
workzones, Co-Founder
Massage Envy, Regional Developer
University of California at Santa Barbara, Women's Water Polo Coach
Claremont McKenna College, Assistant Professor of Phys Ed and Women's Water Polo Coach, Swim Coach & Diving Coach
Service
San Marcos High School, Boys & Girls Diving Coach
Education
Claremont Graduate School, Master of Education
Claremont McKenna College, B.A., Psychology
---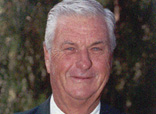 Trustee Gary E. Biszantz
Mr. Biszantz is the president and owner of Cobra Farms. He was the former chairman of Cobra Golf, Inc., a manufacturer of graphite-shafted golf clubs with factories and offices in Carlsbad. As chairman of the board of Cobra, he provided strategic planning and general management to the company, which grew into the country's second largest manufacturer of premium oversized golf clubs. After selling his company to American Brands in 1996, Mr. Biszantz turned his time and talent to one of his lifelong passions: thoroughbred racing.
Professional
Cobra Farms, President and Owner
Cobra Golf, Inc., Chairman
El Rancho Ford of Poway, Owner
Leadership
Thoroughbred Owners and Breeders Association, Executive Committee and Graded Stakes Committee
Breeders' Cup, Board Member
Service
Claremont McKenna College Board of Trustees
George C.S. Benson Distinguished Achievement Award Recipient
Education
Claremont McKenna College, B.A., Business Administration
---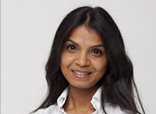 Trustee Akshata Murty
Mrs. Murty is the director of Catamaran Ventures UK. She was the founder and CEO of Akshata Designs Inc., which produces contemporary women's clothing inspired by fine craft traditions from India. The company seeks to preserve these ancient crafts and provide a source of income for artisans, while also creating truly unique and beautiful modern clothes that tell a story. Prior to starting Akshata Designs, Mrs. Murty worked in brand consulting and as an investor in the clean technology space.
Professional
Catamaran Ventures UK, Director
Akshata Designs, Inc., Founder and Chief Executive Officer
Tendris/Siderian Ventures, Associate
Lexicon Branding, Associate
Deloitte & Touche, Associate
Service
Claremont McKenna College Board of Trustees
Claremont McKenna College Berger Institute for Work, Family, and Children, Board Member
Education
Stanford University, M.B.A.
Claremont McKenna College, B.A., Economics and French
---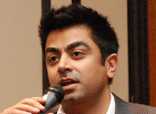 Ashwin Navin
Mr. Navin is the Chairman and CEO of Flingo, a software company in San Francisco, California. Flingo develops applications for Smart TVs like those made by Samsung, LG, Sony, Vizio and others. He is also the co-founder of I/O Ventures, an investor and accelerator for early-stage technology companies.
Professional
Flingo, Chairman, CEO, Co-Founder
I/O Ventures, Co-Founder & Partner
BitTorrent, Co-Founder & Former President
OpenDNS, Board of Advisors
Crunchyroll, Board of Directors
Yahoo!, Corporate Development
Goldman Sachs, Investment Banker
Merrill Lynch, Equity Research Analyst
Education
Claremont McKenna College, B.A., Government and Economics
---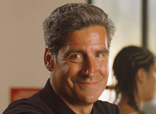 Augustine Nieto
Mr. Nieto began his career as a freshman at CMC when he developed the idea for Life Fitness. As co-founder and former president of Life Fitness, Nieto led his company to became the largest commercial manufacturer of fitness equipment in the world. Nieto is currently the Chairman of Octane Fitness, the world's largest manufacturer of ellipticals. In 2005, Nieto was diagnosed with the fatal disease of ALS, also known as Lou Gehrig's disease. Since his diagnosis, Mr. Nieto has founded Augie's Quest, a non-profit organization raising money for the research of ALS. Under Nieto's leadership, Augie's Quest has raised over $30 million for his cause. Nieto is the Chairman of ALS TDI, the world's largest institute focused on ALS research. Nieto has written two books, Augie's Quest: One Man's Journey from Success to Significance, and Reciprocity Incorporated.
Professional
Octane Fitness, Chairman
Life Fitness, Founder and President
Leadership
ALS TDI, Chairman
Muscular Dystrophy Association ALS Division, Chairman
Service
Education
Claremont McKenna College, B.A.
---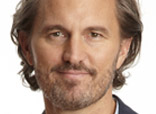 Peter Thum
Mr. Thum is CEO and Co-Founder of Fonderie 47, a company transforming perspectives and saving lives in Africa by disarming conflict zones and remaking AK47s it destroys into jewelry, watches, and accessories. To date, Fonderie 47 has destroyed over 8,000 guns in the Democratic Republic of the Congo. As the founder and President of Ethos Water, he turned his idea to get clean water to children into a successful social venture that changed an industry, generated millions of dollars, and improved hundreds of thousands of lives around the world. Ethos was acquired by Starbucks in 2005. He then led Ethos as an executive at Starbucks and a Director of the Starbucks Foundation.
Professional
Fonderie 47, CEO and Co-Founder
Ethos Water, Founder and President
Starbucks Corporation, Vice-President
McKinsey & Company, Consultant
E&J Gallo Winery, Manager
Siemens A.G., English Teacher
Leadership
Claremont McKenna Center for Human Rights Leadership Board
Service
USA for United Nations High Commissioner for Refugees Board
Fund For Global Human Rights Board
New York University Wagner Graduate School of Public Service Board
FEED Projects Board
Impossible to Possible Ultra Athletic Adventures Board
Service
Northwestern University, M.B.A.
Claremont McKenna College, B.A., Government