Global Business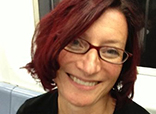 Jori Hayner
Jori Hayner is a director in the San Francisco office of TM Financial Forensics, LLC, and a certified Project Management Professional. She has more than 14 years of experience providing litigation consulting services to clients in the biotechnology, construction, telecommunication, aerospace, retail, utility, petroleum, and software industries.
Ms. Hayner has evaluated and quantified economic damages resulting from unlawful employment practices, patent and copyright infringement, breach of marketing agreements, whistleblower investigations, and construction project overruns. She has consulted on numerous labor and employment issues, including misclassified exempt employee overtime, sales commission chargebacks, off-the-clock allegations, unpaid meal and rest breaks, and federal minimum wage claims.
She specializes in the acquisition and analysis of large data sets from legacy client systems. Ms. Hayner has managed voluminous data productions for arbitrations and Department of Justice investigations. She has developed and updated databases designed to assess, track and pay claims.
To say Ms. Hayner is motivated, is, perhaps, understating the case. While attending Australian National University, in her spare time, she bicycled the length of that continent (following the Pacific coastline).
Professional
TM Financial Forensics, Director
Burning Man, Senior Staff/Rangers Communication Manager/Gate Manager
Neofocal Systems, Project Manager
Navigant Consulting, Associate Director
Amgen Inc., Consultant
Tucker Alan Inc., Manager
Price Waterhouse, Research Intern
Leadership
Project Management Institute
Society of Phi Beta Kappa
James Madison Society
Service
Claremont McKenna College Alumni Association, Board Member, Class Agent
Charles G. Koch Foundation, Summer Fellow
Big Brothers Big Sisters
Black Rock Arts Foundation
Education
Claremont McKenna College, B.A., Economics and Government
Australian National University, Graduate Diploma, Environmental Management and Development
---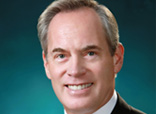 Trustee James B. Bemowski
Mr. Bemowski is the Vice Chairman and CEO, Business Operations, of Doosan Corporation, Ltd., a holding company comprised of multiple business groups and subsidiaries in various industries. The company's business groups include Liquor, a producer of rice, plum, and grape wines; Electro-materials, a producer of copper-clad laminate (used in printed circuit boards); Packaging, a producer of glass bottles, cans, and polyethylene terephthalate bottles; and Publishing, a producer of text, reference books, and complete works. The company also has business groups in fashion, information technology services, and trading.
Professional
POSCO (Global Leading Steel Company), Board of Directors, Independent Director
Southern Bank Berhad of Malaysia, Senior Executive Vice President
SBB Mutual Malaysia, Chairman
McKinsey, Director (Senior Partner)
McKinsey, Country Head - Korea, Singapore, and Malaysia
McKinsey, Head of Asia Pacific Private Equity Practice
Leadership
Claremont McKenna College Alumni Association, President
Jack Stark '57 Distinguished Service Award Recipient
Service
Claremont McKenna College Board of Trustees
Keck Graduate Institute, Board Member
Education
Harvard University, M.B.A.
Claremont McKenna College, B.A., Economics
---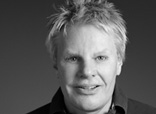 Michael S. Jeffries
Mr. Jeffries is the CEO and Chairman of Abercrombie and Fitch.
Professional
Abercrombie and Fitch, CEO and Chairman
Alcott and Andrews, CEO and President
Bullocks, EVP Merchandising and Stores
Abraham and Straus, GMM Women's Apparel
Service
Kravis Leadership Institute, Claremont McKenna College, Advisory Board Member
Education
Harvard University, M.B.A.
Claremont McKenna College, B.A., Economics
---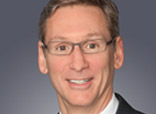 Tom Linebarger
Mr. Linebarger became the Chairman and CEO of Cummins Inc. on January 1, 2012. Cummins Inc. is the largest independent maker of diesel engines and related products in the world.
Professional
Cummins Inc., Chairman and CEO
Cummins Inc., President and COO
Cummins Inc., Executive Vice President and President, Power Generation Business
Cummins Inc., Vice President and Chief Financial Officer
Cummins Inc., Vice President, Supply Chain Management
Prudential Investment Corporation, Investment Analyst and Manager
Leadership
American Energy Innovation Council
Service
Harley Davidson Board of Directors
Energy Systems Network Board
Education
Stanford University, M.B.A.
Stanford University, M.S., Manufacturing Systems
Stanford University, B.A., Mechanical Engineering
Claremont McKenna College, B.A. Management Engineering
---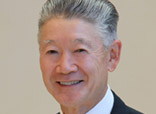 Trustee Robert Nakasone
Mr. Nakasone joined Toys "R" Us, Inc. as President, USA Toy Stores, in 1985. He then served as Vice-Chairman and President of Worldwide Toy Stores, President and Chief Operating Officer, and Chief Executive Officer. Nakasone holds the distinction of being the first Asian-American to be appointed CEO of a Fortune 500 service corporation. Prior to Toys "R" Us, Nakasone spent 13 years with the Jewel Companies in Chicago, serving in senior executive roles in the Jewel Food, Osco Drug and Brigham's Ice Cream divisions. Nakasone is currently a principal of NAK Enterprises, an investment, consulting and advisory firm.
Professional
NAK Enterprises, Principal
Toys "R" Us, Inc., Retired CEO
Staples, Inc., Board of Directors
Hormel Foods Corporation, Board of Directors
Grupo Bimbo, Board of Advisors
E-Funds Corporation, Board of Directors
Shaw's Supermarkets, Board of Directors
Toys "R" Us, Inc., Board of Directors
Leadership
Staples, Inc., Founding Board Member
Asian American Heritage Presidential (George H.W. Bush) Award for Leadership in Business
Clinton Administration's CEO Advisory Panel on Global Competitiveness
Ellis Island Medal of Honor Recipient
Service
Claremont McKenna College Board of Trustees
"V" Foundation for Cancer Research Board of Directors
Direct Relief International Board of Directors
Japanese American National Museum, Honorary Board of Governors
Cottage Health System of Santa Barbara, Board of Directors
American Baseball Coaches Association Achievement Award
Education
University of Chicago, M.B.A.
Claremont McKenna College, B.A., Economics
---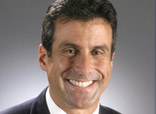 Bruce A. Soll
Mr. Soll is the Senior Vice President and Counsel of Limited Brands, a diversified specialty retailer based in Columbus, Ohio. Founded in 1963, Limited Brands operates specialty stores through Victoria's Secret, Bath & Body Works, C.O. Bigelow, La Senza, White Barn Candle Co., and Henri Bendel. Prior to joining Limited Brands in 1991, he served as Counselor to the U.S. Secretary of Commerce.
Professional
Limited Brands, Senior Vice President and Counsel
U.S. Secretary of Commerce, Counselor
Leadership
Columbus Downtown Development Corporation Board
Ohio Export Promotion and Trade Council Board
Capitol South Corporation Board
Ohio Bicentennial Commission
Alliance Data Systems Board
River South Authority Board
Service
Columbus Foundation Board
Jewish Theological Seminary Board
Robert F. Wolfe & Edgar T. Wolfe Foundation Board
Ohio State University Wexner Center for the Arts Foundation Board
Claremont McKenna College Center for Human Rights Leadership Board
Education
University of Southern California, J.D.
Claremont McKenna College, B.A., Economics and Political Science