Healthcare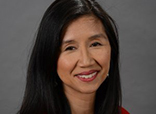 Faye Karnavy Sahai
Faye Sahai has more than 20 years of experience in leading innovation, catalysts for change and strategic initiatives across multiple companies.
Ms. Sahai oversees Kaiser Permanente's Internal Innovation Fund for Technology, which provides funding for innovative technology in KP, Innovation Laboratory, and Innovation Advisory Services. She leads the charge to identify and assess new and emerging technology and trends in the delivery of health care. In her role, Ms. Sahai collaborates with various organizations on sharing health-care needs and providing feedback on possible innovative solutions and prototyping.
She is also the IT partner to the Sidney R. Garfield Center for Innovations, a 37,000-square-foot simulated care delivery environment and laboratory for testing new technology, designs and ideas to keep Kaiser Permanente on the cutting edge of health care.
Professional
Kaiser Permanente, Vice President, Executive Director, Innovation & Advanced Technology
Kaiser Permanente IT, Executive Director for Executive Oversight, Process Partnership Group & Business Readiness
Blue Shield of California, Senior Director, Health Care Services, Director Business Performance Management
H&A, Consultant
Charles Schwab, Director
Deloitte Consulting, Manager & Senior Consultant
Gateway Pacific Foundation, Program Manager
Providian Financial, Financial Analyst & Consultant
Leadership
Kaiser Permanente's Women in Technology, Co-founder and Executive Sponsor
Kaiser Permanente Women Embracing Life and Leadership, Member, Steering Committee
Garfield Innovation Center Governance, Member, Steering Committee
California Association of Student Councils, Board Chair, Gamma, Trainer
Service
Claremont McKenna College, Berger Research Institute, Board Member, Alumni Board
Claremont McKenna College, CMCAA Board Member
Claremont McKenna College, Resident Assistant, Beckett Hall
Earth Train, Program Director
Conversations of the Earth, Supporter
Pathways to Peace, Children International Rights Program Coordinator
Education
University of California, Los Angeles, Anderson School of Management, M.B.A.
Claremont McKenna College, B.A., Economics and Psychology
---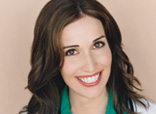 Tanya Remer Altmann
A leading medical authority for the popular press and entertainment industry, Dr. Remer Altmann, is a nationally recognized pediatrician, parenting expert, and author. A working mother and UCLA-trained pediatrician who practices in Southern California, Dr. Remer Altmann is a designated spokesperson for the American Academy of Pediatrics, communicating complicated medical issues into easily understood concepts. As a child health expert for numerous news programs and talk shows including Today (NBC) and KTLA 5 Morning News, she has discussed breaking medical news stories and controversial parenting issues. She has been quoted in hundreds of periodicals, including Newsweek, USA Today, Los Angeles Times, and Parents magazine.
Professional
Community Pediatric Medical Group, Pediatrician and Partner
American Academy of Pediatrics, Fellow
Mommy Calls: Dr. Tanya Answers Parents' Top 101 Questions About Babies and Toddlers, Author
Caring for Your Baby and Young Child: Birth to Age 5, Associate Medical Editor
The Wonder Years, Editor-In-Chief
Leadership
Newborn Channel, Pediatric Advisor
Sharecare.com, Editorial Advisory Board
National Association of Medical Communicators, Executive Board Member
American Academy of Pediatrics Council on Communications and Media, Executive Board Member
Service
American Academy of Pediatrics, Spokesperson
Mattel Children's Hospital at UCLA, Volunteer Clinical Professor
Community Parenting Workshop, Instructor
Child Health Advocate and Speaker
Education
Mattel Children's Hospital at UCLA, Pediatric Internship and Residency,Sackler School of Medicine, M.D.
Sackler School of Medicine, M.D.
Claremont McKenna College, B.A.
---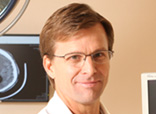 Daniel F. Kelly
Dr. Kelly is a neurosurgeon and Director of the Brain Tumor Center at Saint John's Health Center in Santa Monica, California. He is a widely recognized expert in the field of minimally invasive surgery for brain, pituitary, and skull base tumors. He has authored or co-authored over 70 peer-reviewed publications and a dozen book chapters, and is actively involved in neurosurgical education and fellowship training. He is also active in fostering neurosurgical training programs in developing countries and is the Vice Chairman of the Foundation for International Education in Neurological Surgery (FIENS). As Director of the Saint John's Brain Tumor Center, Dr. Kelly continues to focus his efforts on advancing innovative treatments for patients with brain, pituitary, and skull base tumors and providing fellowship training and education in minimally invasive neurosurgery.
Professional
Brain Tumor Center & Pituitary Disorders Program, SJHC, Director
UCLA Division of Neurosurgery, Vice-Chief of Clinical Affairs
UCLA School of Medicine, Professor of Neurosurgery
UCLA School of Medicine, Associate Professor of Neurosurgery
UCLA School of Medicine, Assistant Professor of Neurosurgery
UCLA Pituitary Tumor and Neuroendocrine Program, Director
UCLA and Harbor-UCLA Clinical Brain Injury Program, Co-Director
Harbor-UCLA Pituitary Program, Co-Director
Leadership
American Association of Neurological Surgeons, Member
Congress of Neurological Surgeons, Member
Pituitary Society, Member
Neurosurgery, Editorial Board Member
Service
Foundation for International Education in Neurological Surgery, Vice-Chairman
Education
George Washington University School of Medicine, Neurosurgery Residency Training
St. Vincent's Hospital, Surgical Internship
Georgetown University School of Medicine, M.D.
Claremont McKenna College, B.A., Biology-Chemistry
---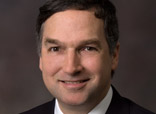 Gregory L. Moneta
Dr. Moneta is Professor of Surgery and Chief of Vascular Surgery at Oregon Health & Science University in Portland, Oregon. He is a graduate of Harvard Medical School, and his surgical residency and vascular surgical training were at the University of Washington in Seattle, with additional training at the University of Zurich in Switzerland. He has published nearly 200 peer reviewed publications and over 200 book chapters, and has given a total of over 400 lectures nationally and internationally. His primary clinical interests are arterial reconstructions for aneurysm and occlusive diseases of the neck, chest, abdomen and extremities. His primary academic interest is the noninvasive vascular laboratory.
Professional
Oregon Health & Science, Professor and Chief of Vascular Surgery
Leadership
Yearbook of Vascular Surgery, Editor
Journal of Vascular Surgery, Assistant Editor
Service
American Venous Forum, President
Western Vascular Society, President
Pacific Northwest Vascular Society, President
Society for Vascular Surgery, Board Member
Education
Harvard Medical School, M.D.
Claremont McKenna College, B.A., Science
---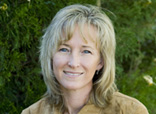 Heather Callender-Potters
Ms. Potters is the Co-Founder and Chairman of PharmaJet, Inc., a company that has developed a proprietary needle-free jet injection technology that is focused on vaccine delivery. Ms. Potters migrated from investing private equity funds in Central and Eastern Europe after the fall of the Berlin Wall to become an entrepreneur. Her fund management responsibilities include the Polish American Enterprise Fund, Enterprise Investors, and Baring Communications Equity (Emerging Europe) Ltd., covering a territory of 18 countries.
Professional
PharmaJet, Inc., Chairman
BCEE Advisers, Ltd., Managing Partner
Baring Communications Equity (Emerging Europe) Ltd., Director
Enterprise Investors, Partner
Polish American Enterprise Fund, Vice President
Leadership
Center for the Study of Human Rights Leadership, Advisory Board Member
Tech Awards Laureate in Healthcare
E & Y Entrepreneur of the Year Finalist
Service
Young Americans Financial Center, Entrepreneur Mentor
Education
University of Pennsylvania, M.B.A.
Claremont McKenna College, B.A., International Management