Technology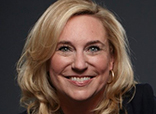 Whitney Bouck
Whitney Bouck is an enterprise software executive with 25 years of experience in leadership, strategy, sales, marketing, and general management. In addition, she is well-versed in product strategy, marketing, thought leadership, market category creation, mergers & acquisitions, P&L management and strategic planning. She is also a veteran public speaker with a high profile in the media.
Quite apart from her encompassing tech knowledge, Ms. Bouck specializes in managing fast growth and creating new go-to-market business opportunities. In 2004, Ms. Bouck received a "40 under 40" Award and was named one of the "100 Most Influential Women in Silicon Valley."
Professional
Box, General Manager, Enterprise, and Senior Vice President, Global Marketing
Galvanize, Advisor
Box Enterprise, General Manager
EMC, Chief Marketing Officer, Information Intelligence Group
EMC Software, Vice President, Strategic Marketing
Documentum, Vice President and General Manager
Documentum, Inc., Vice President, Worldwide Product Marketing
Documentum, Inc., Director, Worldwide Product Marketing
Sybase, Senior Analyst, Support Engineering
Oracle, Senior Technical Analyst
Leadership
AIIM, Board of Directors
EMC Women's Leadership Forum, Executive Sponsor
Education
Claremont McKenna College, B.A., PPE
University of Buckingham, PPE
---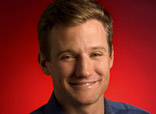 Steve Grove
Mr. Grove is currently the Head of Community Partnerships for G+ at Google. He paved the way for integration of politics into mainstream social media, as the Head of News and Politics at YouTube. While at YouTube, he was responsible for the development of news and political content strategy programming. He developed YouTube Direct, a website that gave news organizations access to YouTube's archive of citizen-generated news clips. He also created CitizenTube, a YouTube channel that highlights news clips generated by individuals in the wake of breaking news.
Professional
Google, Head of Community Partnerships
YouTube, Head of News and Politics
ABC News, Reporter
Boston Globe, Correspondent
Education
Harvard University, M.A., Public Policy
Claremont McKenna College, B.A.
---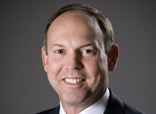 Jon Kirchner
Mr. Kirchner currently serves as Chairman and CEO of DTS, the leader in high-definition audio technology. Since joining DTS in 1993, he has led DTS from a small startup to a globally-recognized brand and a leader in audio enhancement and delivery technology for movies, music, and video games. Today DTS technologies have been licensed into hundreds of millions of consumer electronics, mobile, automotive, and PC products worldwide. During his tenure, Mr. Kirchner has served in a variety of senior leadership roles, including President, COO, CFO, and Vice President of Finance & Business Development. Previously, he worked for the Dispute Analysis and Corporate Recovery and Audit Groups of international accounting firm Price Waterhouse LLP (now PricewaterhouseCoopers LLP). While at Price Waterhouse, he advised clients on a range of finance, strategy and operations issues.
Professional
DTS, Inc., Chairman and CEO
Price Waterhouse LLP, Dispute and Corporate Recovery
Leadership
Young Presidents' Organization (YPO), Chapter Chairman
YPO Santa Monica Bay Charitable Foundation, Chairman
Berger Institute for Work and Family, Advisory Board
LARTA Institute, Director
Education
State of California, Certified Public Accountant
Claremont McKenna College, B.A., Economics
---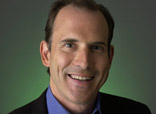 Jonathan Joseph Rosenberg
Mr. Rosenberg is advisor to Google CEO Larry Page and former Senior Vice President of Product Management and Marketing for Google. The industry veteran led the teams that manage Google's innovative product portfolio and go-to-market strategies, overseeing the development, improvement, and customer acceptance of all of Google's products, from consumer offerings to business services. He directed the teams with a special focus on delivering exceptional user experiences, continuous innovation, and highly relevant, accountable, and non-traditional marketing.
Professional
Google, Senior Vice President - Product Management and Marketing
Excite@Home, Senior Vice President of Products and Services
Apple Computer, Inc., Executive Producer
eWorld Services, Product Line Manager
Education
University of Chicago, M.B.A.
Claremont McKenna College, B.A., Economics
---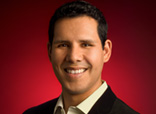 Francisco Varela
Mr. Varela leads YouTube's partnerships with mobile and consumer electronics manufacturers, telecommunications carriers, game consoles and publishers, infrastructure providers, and live streaming content providers. Mr. Varela's team is responsible for YouTube's global partnerships with companies such as Vodafone, AEG, Samsung, Sony, Electronic Arts, Verizon, and DoCoMo. Prior to joining YouTube, Mr. Varela held the position of Legal Director for mobile software company Openwave Systems in London, where he oversaw support for Openwave's regional sales efforts, litigation and corporate acquisitions. Mr. Varela also spent five years as International Counsel for Yahoo! Inc., where he worked on Yahoo!'s strategic alliances and acquisitions, including Yahoo!'s mobile efforts with companies such as TeliaSonera and sponsorship of the FIFA World Cup.
Professional
YouTube, Strategic Partner/ Development Manager
Openwave Systems, Legal Director
Yahoo, Inc., International Counsel
Education
University of California, Berkeley, J.D.
Claremont McKenna College, B.A., Government