In Memory of Barton Evans '70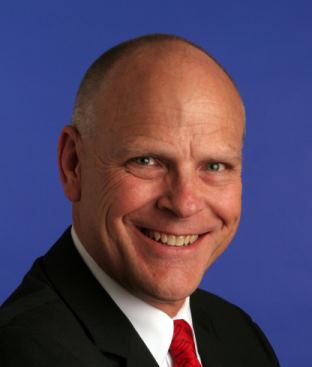 Yesterday, Claremont McKenna College lost a great leader in Bart Evans '70. A trustee of the College for nearly 15 years, Bart gave his all to every committee, sub-committee, and organization that called on him to serve. His vision inspired the College to form the Information Technology Advisory Board, which provided ITS with sound counsel, while developing the hugely-popular Silicon Valley Networking Trip, now heading into its tenth season. The success of the SVNT prompted the College to start the Silicon Valley Program, a semester-long off-campus study program for students of the Claremont Colleges.
Bart served on numerous CMC Board of Trustees' committees. He and his wife, Andrea Neves, funded the Barton Evans and Andrea Neves Professor of Literature, held by Professor Robert Faggen. He also served numerous community organizations including the San Francisco Opera and Opera San Jose. He and his wife, Andrea Neves, were justifiably proud of the program in social justice that they funded at Sonoma State University.
I had the privilege of getting to know Bart during eight of the nine ITAB trips, and as we began planning for the Silicon Valley Program semester. His exacting standards – honed from his engineering, Army, and corporate COO roles – have influenced every aspect of the ITAB trips and the Silicon Valley Program. Generations of CMC students have been exposed to "Bart's Boot Camp," a "mission critical" primer on how one should conduct himself in a business setting. All along the way, Bart inspired excellence from the students and staff, alike.
The entire CMC community has lost a dear friend, but we are grateful that his legacy and largesse will live on to inspire future generations of students for decades to come.
Stephen M. Siegel '87
Director, Silicon Valley Program
Claremont McKenna College
steve.siegel@cmc.edu