Audrey
Bilger
, Ph.D.
Areas of Expertise
Gender and Sexuality
Selected Research and Publications
Co-editor, with Michele Kort, Here Come the Brides! Reflections on Lesbian Love and Marriage (Seal Press, 2012)

Laughing Feminism: Subversive Comedy in Frances Burney, Maria Edgeworth, and Jane Austen (Wayne State University Press, 1998)

Editor, Jane Collier's Essay on the Art of Ingeniously Tormenting (Broadview Literary Texts, 2003)

Articles in various Women's Studies journals; numerous critical essays and reviews in Ms. Magazine, Bitch: Feminist Response to Pop Culture, the Los Angeles Times, and the Los Angeles Review of Books.
Selected Awards and Affiliations
2014-2015 American Council on Education Fellow

Lambda Literary Awards Finalist, 2013

Editorial Board, Gender and Genre Series, Pickering and Chatto

Editorial Board, The Burney Journal

Ms. Magazine Committee of Scholars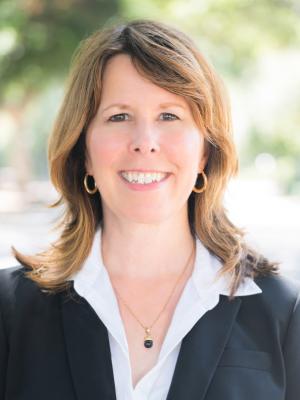 Audrey Bilger, Ph.D.
Professor of Literature & Faculty Director of the Center for Writing & Public DiscourseEducation: B.A., Oklahoma State University; M.A., Ph.D., University of VirginiaDepartment(s): LiteratureOffice Hours: Tuesdays, 2:30-4 p.m.Thursdays, 2:30-4 p.m.By appointmentEmail: abilger@cmc.eduPhone: (909) 607-2765Address: Roberts South 219Website: https://audreybilger.journoportfolio.comCurriculum Vitae:
Audrey Bilger CV (October 2015).pdf
Media Contact
For more information, please contact the Claremont McKenna College Public Affairs Office at (909) 621-8099