John
Milton
, M.D., Ph.D.
John Milton has been working at the interface between mathematics, neuroscience and neurology for over 40 years. His research aims to translate mathematical concepts developed at the blackboard into practical applications that can be tested at the bench top and the bedside. His current research interests range from skill acquisition and decision making by the nervous system to the onset and prediction of epileptic seizures. Interdisciplinary student teams are exposed to problems that lie at the interface between biology and mathematics with the aim of developing implementable solutions.
Areas of Expertise
Biotechnology, Mathematics Modeling, Neurobiology
Selected Research and Publications
Wu J, Zivari-Piran H*, Hunter JD and Milton JG (2011). Projective clustering using neural networks with adaptive delay and signal transmission loss. Neural Computation 23: 1568-1604.

Milton JG, Radunskaya AE, Lee AH, de Pillis LG and Bartlett DF (2010). Team research at the biology-mathematics interface: Project management perspectives. CBE Life Sciences Education 9: 316-322.

Milton J, Naik P*, Chan C* and Campbell SA (2010). Indecision in neural decision making models. Math. Model. Nat. Phenom. 5 (2): 125-145.

Milton JG, Ohira T, Cabrera JL, Fraiser RM*, Gyorffy JB*, Ruiz FK*, Strauss MA*, Balch EC*, Marin PJ* and Alexander JL (2009). Balancing and vibration: A prelude for ``drift--and--act'' balance control. PLoS ONE 4: e7427.

* indicates student author
Selected Awards and Affiliations
William R. Kenan, Jr Chair in Computational Neuroscience

Fellow, American Physical Society

Richard Bellman Prize (Biomathematics)

Canadian Heart Foundation Medical Scientist fellowship (1979-82)

Japan Society for Promotion of Science fellowship (1971-74)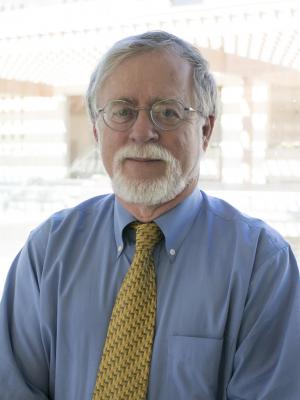 John Milton, M.D., Ph.D.
ProfessorEducation: B.Sc., Ph.D., M.D.C.M McGill UniversityDepartment(s): Keck ScienceEmail: jmilton@jsd.claremont.eduPhone: (909) 607-0024Fax: (909) 621-8588Address: Keck Science Center 105Website: http://faculty.jsd.claremont.edu/jmilton/Curriculum Vitae:
cv_milton.pdf
Media Contact
For more information, please contact the Claremont McKenna College Public Affairs Office at (909) 621-8099