Pamela B.
Gann
, J.D.
Pamela Brooks Gann is the Trustee Professor of Legal Studies and George R. Roberts Fellow, Senior Fellow of the Kravis Leadership Institute, and President Emerita of Claremont McKenna College, since July 1, 2013. She is also a faculty affiliate of the Center for Studies in Higher Education, UC-Berkeley.
Course Listings
Government 129 What Do Universities Do?: Public Policy & Leadership in Higher Education
Government 114 Philanthropy, Voluntarism, and Not-for-Profits: Law, Public Policy & Leadership
Government 178 International Law
Areas of Expertise
International Economic Law and U.S. Foreign Policy, Leadership Studies, Leadership, Economics, Law and Public Policy of Higher Education and of Non-Profit Organizations
Selected Research and Publications
ACE Annual Meeting, Higher Education and Legal Developments, March 2013

Headmasters of Country Day Schools, Aspects of American Higher Education, June 2012

"Facing the Challenges of a Turbulent Economy." The Presidency. The American Council on Education's Magazine for Higher Education Leaders. Vol. 12, No. 1 (Winter 2009)

Asia Society of Hong Kong, Perspectives on Human Capital, Higher Education and China, March 2008

"Globalization and Its Impact on Legal Education," 30 Int'l Society of Barristers 414 (October 1995)

Report of AALS Special Committee on the State of the Law School Deanship, Law Deanship Manual (with other committee members) (November 1993)

Supplement to Corporate Taxation and Taxation of Partnerships and Partners (with D. Kahn) (1981, 1983, 1987, 1988, and 1991)

Corporate Taxation and Taxation of Partnerships and Partners (with D. Kahn) (West Publishing Co., 3d ed. 1989) (approximately 1200 pages)
Selected Awards and Affiliations
2013 A. Kenneth Pye Award for Excellence in Education, Duke University School of Law

2013 Distinguished Service Award, Southern California Intercollegiate Athletic Conference (SCIAC)

2004 Award of Distinction, Women of Achievement, YWCA San Gabriel Valley, California

1999 Governor of North Carolina Award for outstanding service

1989 Woman of the Year, NC Association of Women Attorneys

International Affairs Fellowship, Council on Foreign Relations, 1987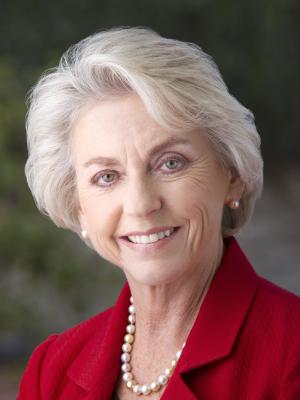 Pamela B. Gann, J.D.
Trustee Professor of Legal Studies and George R. Roberts Fellow, Senior Fellow Kravis Leadership Institute, President EmeritaEducation: A.B., Mathematics, University of North Carolina at Chapel Hill; J.D., Duke University, LL.D., Claremont McKenna CollegeDepartment(s): GovernmentEmail: pamela.gann@cmc.eduPhone: (909) 607-3754Fax: (909) 621-8790Address: Bauer CenterCurriculum Vitae:
PamelaGannCV.pdf
Media Contact
For more information, please contact the Claremont McKenna College Public Affairs Office at (909) 621-8099