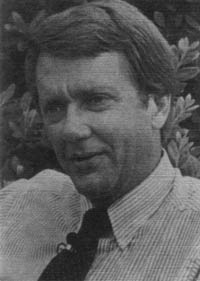 What This Election Means to You
BRUCE BABBITT
THURSDAY, OCTOBER 27, 1988
In continuing with the spirit of the "Election Edition," the Athenaeum hosts Gov. Bruce Babbitt, who will address "What This Election Means to You."

Described by the Almanac of American Politics as one of the nation's "brainiest and most original" governors, Babbitt is a frequent contributor to the editorial pages of the nation's major newspapers and magazines, writing on topics as varied as his native West, healthcare policy, American policies in Mexico and Central America, the federal budget deficit, national environmental policies, and groundwater policy.

Babbitt, a graduate of the University of Notre Dame, a Marshall scholar, and graduate of Harvard Law, has received state and national acclaim for his approach to problem solving. After practicing law in Phoenix, Babbitt was elected attorney general of Arizona in 1974. He became governor in 1978, upon the death of Gov. Wesley Bolin, and was elected to his first full term later that year. He was reelected in 1982, carrying 63 percent of the vote.

We encourage you to join us at 5:30 for a reception and dinner preceding Governor Babbitt's 7:00 presentation at McKenna Auditorium. To ensure your seat for dinner, please complete the coupon and return it to the Athenaeum.